Dear Friends,
We've had a lot of people subscribing to Menu-Mailer for our new Paleo Menus. We've had a lot of people loving our Paleo Freezer Menus. And we've heard folks giving high praises to our all new Paleo eBooks. The only thing our paleo peeps weren't loving was that we didn't have any day options for them…like breakfast and lunch for example.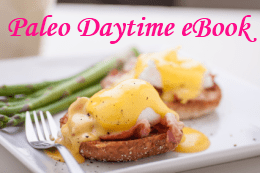 Until now!
Introducing our all new Paleo Daytime eBook. You asked (begged) for it, you pleaded for it, it's HERE!!
Check this out–
*50 recipes in all
*5 menus of 5 breakfasts PLUS 5 menus of 5 lunches–you can eat these lunches at home or take them to work!
*Each week has a shopping list, too.
And the best part? Droolworthy deliciousness!! How does Tex Mex Breakfast Casserole sound for breakfast? Maybe you'd prefer Bacon, Spinach and Avocado Breakfast Salad or Sweet Potato Sausage "Quesadillas"? If you're hungry for lunch, you've got Cilantro Lime Pork Salad, Chicken Romaine and Avocado Wraps, Orange Beef Wraps and Paleo Beef Carbonnade, oh YUM! I nearly drooled on the keyboard (hungry as I write!!).
Hey even if you're not 100% paleo, these recipes will knock your socks off and the menu set up with the weekly shopping lists will streamline everything!
Get yours now–this little ebook is The Bomb! ==> $27 <==
Love,
Leanne
Comments
comments