Dear Friends,
This might sound a little strange to say, but one of the things in my life that I've become grateful for is living with an autoimmune disease. I have Hashimoto's which affects the thyroid. This is a disease for which there is no cure.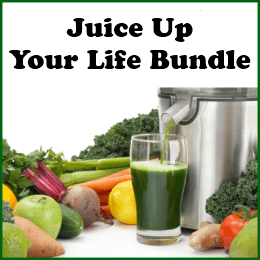 Now don't get me wrong, it's no picnic to live with this. But I'm also reminded by my friend Terry Wahls, MD who has Secondary Progressive MS, that my autoimmune disease, compared to hers, is a cake walk. (If you haven't seen Dr. Wahls TED talk, it's well worth the 17 minutes! You can find it with Google. Dr. Wahls is healing herself through food!)
My reasoning for my gratitude for this disease is that it's made me a vigilant researcher, looking for answers to help others (like me) who are struggling with health issues as well. I believe the answers to our problems so often, lie in our food choices and what we give our bodies to use as fuel. I also understand how chronic suffering, pain and fatigue can be debilitating. My compassion has grown and my determination to help find answers is borderline obsessive.
Rosacea (common in folks with Hashimoto's) hit me (literally) between the eyes in April of 2010. I was sitting in a hot tub, enjoying the mountain air and I started to get this burning sensation between my eyes that itched like crazy. I rubbed it some and once out of the hot tub, saw a big red crusty patch between my eyes that hurt and itched from the inside out. I was miserable and a mess!
The rosacea progressively got worse – I put everything on it (including a cream for yeast infections!), I went to the dermatologist and did a round of antibiotics (under duress), did the Metrogel on my face, did the IPL (intense pulse light) treatments and while all of those treatments helped, none of them cleared it up all the way.
I did an elimination diet – removed the dairy (I was already gluten free because of the Hashi's), went totally paleo, drank apple cider vinegar and water, did clay masks, changed my skincare routine about 20 times and prayed that my skin would heal and this crazy making madness would stop!
One day this summer, I watched Fat, Sick and Nearly Dead (online). I think you can find it free, but I watched it on Hulu. I was floored by the affect juicing had on Joe Cross (the guy who made the film) and Phil Staples, the morbidly obese truck driver Joe met on the road and convinced to juice. Long story short, both men had a skin disorder for which there was no cure and they ended up BOTH being healed (and lost a tremendous amount of weight).
If juicing can cure their difficult skin disease I thought, imagine what it could for rosacea? So with no juicer in my house, I started with some hardcore green smoothies. That was interesting (but helpful). Then I got my juicer and started juicing. Within days, my skin began to clear. I am in love with juicing; I can feel it working in me (dare I say it?) right down to the cellular level. I don't know if that is accurate or not (and I'm sure I'll get email letting me know!) but it's like my cells are welcoming the nutrients when I juice first thing in the morning. I can feel it working in me and it rewards me back with clear skin.
Two months later and a whole lot of juicing later, I'm at a friend's house who asked me if I had "work" done on my face! LOL!! There was no "work" done on the outside, the work was ALL on the inside and it was the work of the juice!
As you know, our Monday night webinar this week was on juicing. The feedback has been overwhelmingly positive; our guest Drew Canole delivered and the information was life changing.
I would like to invite you to go take a listen, get some quality information, take a peek at our webinar bundle of goodies, retailing for over $200, it can be yours for $47 for a limited time. Here's what was offered:
*Drew's Personal Step by Step Energy Boosting Protocol.  A step by step guide to increasing your energy ($97 value)
*Superfoods shopping list. An accountability check list to incorporate superfoods for energy and weight loss ($10 value)
*Drew's Workout Plan. An easy 17-21 day habit forming workout plan you can do anywhere. ($17 value)
*Mindset Technique Protocol – 7 Mindset Methods for increased energy and stress release ($17 value)
*Drew's NEW Amazon Best Selling Book – Over 100 recipes! ($9.97 value)
*Drew's Overview Video – Drew going over everything to help you get it going! ($10 value)
*Bonus Digestive Reset Protocol – The Famous Alpha Reset with a Grocery List  ($27 value)
*Saving Dinner's BRAND NEW Paleo ebook, volume 2. That's 26 weeks of weekly paleo dinner menus with recipes, side dishes and weekly grocery lists! This is not available ANYWHERE! This ebook has NEVER been offered before! Eating paleo will help your brain recover and get those important amino acids. ($27 value)
*Leanne's Beginner Juicing & Smoothie ebook: 10 recipes each of different smoothies and juices to get you started! ($17 value)
*Paleo Primer: What's Paleo? Glad you asked! You'll find all the answers to your burning paleo questions, a starting recipe ebook, plus my world famous Mitochondria Soup recipe!
*3 Months of Menu-Mailer: Menu-Mailer is the original menu planning service, delivering healthy menus (with recipes, shopping lists, nutritional information and side dishes) to you every single week!
*20 for the Freezer, volumes 1 & 2: Paleo Style! ALWAYS have dinner in the freezer… simply shop, chop, assemble and FREEZE! When you're ready, you thaw it, and cook it up fresh.
You get all of this by going to the webinar and clicking on the link to buy within the webinar itself. Here's the link: http://instantteleseminar.com/?eventid=32482515
OR
If you don't to spend your time on the webinar and just get the bundle, you can do that and get it now for $67.
I told you my juicing story for a reason. I hope it's compelling enough for you to think about what juicing could do for you or for the health issue that you're struggling with. It's an amazing thing and something I will do for life.
Love,
Leanne
PS: This offer is for a very limited time only and will go up dramatically in price, take advantage of it now, here's the link, the buy button is to the left of the webinar screen: http://instantteleseminar.com/?eventid=32482515
Comments
comments