Dear Friends,
We aren't just about saving your dinner; I think you know that by now. We're all about making sure you have all the meals handled in your house and outside of it, too. Like lunch for example. And breakfast too. We've got lots of options for people who need these resources.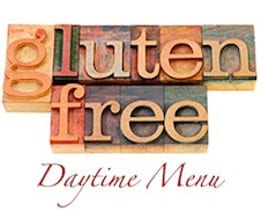 But there was just one small problem. We had people asking specifically for allergy help, like can you make it dairy free and gluten free? Options they needed for their kids and for themselves, too. So we listened and came up with breakfast and lunch menus that are both gluten free & dairy free (can even be egg free; we give you the substitute!) and the best part? Absolutely delicious! Your kids are going to LOVE them (and so will you)!
We're talking 20 recipes total, from Gluten Free Apple & Cinnamon Oatmeal to Orange Creamcicle Muffins to Ham and "Cheese" Hashbrowns for breakfast for example. At lunch we're all about the Crunchy Chicken Tacos, "PB"& J Sandwiches with Apples, Mini Pizzas with Quinoa Salad, Chicken Pesto Wraps and Italian Turkey Basil Roll-Ups.
Yes they include all the nutritional info you'll need, plus two shopping lists: one each for breakfast and lunch.
You ready to get that lunch packed and a fabulous breakfast ready in the mornings without having to think about it?  I knew you would be. But I've got something else you'll love, too.
How about a 20 for the Freezer Paleo style? Retails for $20, we'll throw it in absolutely frrree! Yep, that's right! Now you can have dinner in the freezer ready to be cooked up fresh at any time. The best part? Fabulous food that is naturally gluten and dairy free!
In a pinch to get breakfast, lunch or dinner on the table? Not anymore!
Stamp that one, Problem SOLVED!
Click here to get yours! =====> $20
Love,
Leanne
Comments
comments