Dear Friends,
WE ARE ALL ADDICTED! Does that shock you?
This past Monday, my special guest Dr. Hyla Cass and I sat down for a groundbreaking discussion on addiction like you've never heard!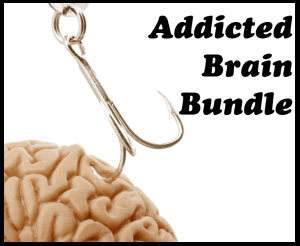 The response to our offer was so amazing, I wanted to share it with you as I believe it has the power to change lives.
Take a look at the list below; do any of these ring true for you?
1) You have anxiety or depression for no apparent reason and comfort yourself with food (especially carbs).
2) You love coffee and use it to keep yourself going all day.
3) That after work glass of wine or drink is very important to you.
4) Bread, pasta or sugary treats are what you use to feel better.
5) You smoke and don't want to or are unable to quit.
And just so you know, Hyla Cass, MD is considered the best of the best. A nationally acclaimed expert in the field of integrative medicine specializing in addiction recovery, Dr. Cass nails addiction on the head and gives you a way OUT.
=>You don't have to require an intervention to qualify as an addict! <=
Addiction isn't selective in whom it chooses to destroy and that destruction can be done with any kind of addiction whatsoever, including food, booze, drugs, gambling, shopping or (fill in the blank)!
There are practical things that can be done and you'll learn exactly what those things are here plus, you will have access to a valued packed webinar bundle of goodies (retail is over $300) for just $47.
Or just skip webinar and go straight for the goodies => $67
Here's what you'll get:
*The Addicted Brain: Overcome Addiction and Reclaim Your Brain!
This fabulous ebook will explain every type of addiction and how to handle it in easy to understand, detailed and doable steps! MUST READ reading for anyone serious about recovery! ($37 value)
*Dr. Cass's exclusive 8 Week Coaching Package for Vibrant Health (retail value of $297!!)
This extensive coaching package consists of 8 separate, 45-minute-long audio teleseminars recorded with Dr. Cass being interviewed by her co-author, Kathleen Barnes, as downloadable MP3 files.
The MP3 files address the following subjects:
Week 1: Feel Great: 8 Weeks to Vibrant Health Basics
Week 2: Become Your Own Health Detective
Week 3: Balance Your Diet: Control Your Weight
Week 4: Spring Cleaning: The Whys and Hows of Detoxification
Week 5: Taming the Stress Monster
Week 6: Even Keel: Balance Your Brain Chemistry
Week 7: Solve the Energy Crisis
Week 8: Metabolic Syndrome: Blood sugar and your weight? Bonus: Q & A's from listeners and readers
*Saving Dinner's BRAND NEW Paleo ebook, 26 weeks of weekly paleo dinner menus with recipes, side dishes and weekly grocery lists! This is not available ANYWHERE! Eating paleo will help your brain recover and get those important amino acids. ($27 value)
*EXTRA SPECIAL AUDIO Bonus+transcript: Do you have a child who is addicted or going down the wrong path? Hear from a 21 year old recovering drug and alcohol addict on how to make sure your child doesn't go the way he did. Compelling interview, every parent should HAVE to listen to this! (value: priceless)
That's it, pretty incredible and a huge value. Listen to the webinar and get it for $47 or get it now for $67.
Don't mess around with addiction; it needs to be dealt with once and for all.
Love,
Leanne
Comments
comments