Dear Friends,
Last night's webinar about our 21 Day Rescue Diet ROCKED the house!
What am I talking about?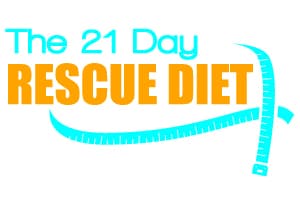 A brilliant 3 week plan Dustin Maher and I created for over 100 mommy bloggers. The plan consists of 21 days of tried and true meal plans that simply WORK. All you have to do is follow the plan and take note of your fabulous results! Add to that, Dustin's amazing workouts that get your thighs toned, your tummy flattened and booty lifted! Woo Hoo, what's not to love about that?!
Over 100 amazing women put the 21 Day Rescue Diet to the test and if you were there at the webinar, you've heard their results for yourself!
Now the question is, will you put it to test? And if you don't, what else would you do for the next 21 days?
Here is a reminder of what is in the 21 Day Rescue Diet:
• A complete (and delicious) meal plan for the next 21 days!
• All meals included! Breakfast, Lunch, & Dinner
• All meals will make the entire family happy!
• Time saving Grocery Lists
• Quick & Easy "Fit Moms For Life" Exercise videos
ALL of this for just $37!!
OR if you want even more…
You can go listen to our webinar right now and get these amazing bonuses absolutely fr*ee!
*A One Year Subscription to Menu-Mailer, featuring the Paleo plan we talked so much about! Weekly menus, recipes and shopping lists delivered to your inbox every Tuesday. We make it easy for you to stay on the plan! $47 value, you'll be able to keep eating this way, even after the 21 Day Rescue Diet is finished and keep on track!
*20 for the Freezer Low Carb contains recipes, directions, shopping lists and 5 sets of options for making and freezing ahead. While low in carbs, these recipes are off the charts in flavor and ease of preparation. By assembling and freezing recipes such as Italian Chicken Skillet, Oven Roasted Marinated Flank, Lemon Garlic Pork Chops and Broiled Ginger Salmon, you'll always have dinner on hand to help you stay on track with the 21 Day Rescue Diet.
*108 Ways to Get Fit This Year Dustin Maher offers quick and fun ideas that you can implement RIGHT NOW to have a profound impact on your life. This printable list along with instructions on implementing is a very powerful way to make small changes that can help you reach your true potential!
We have seen that those who take action quickly experience the best results, so to make this a no brainer decision, we are including the following bonuses make this plan irresistable to both your pallet and your wallet.
Our webinar guests get all the fun stuff and we want to be sure we over deliver on the value!
That's why we put this entire program together for you for only $37! And remember, if you listen to the webinar, you get all those cool bonuses!
Because you're here, we know you're ready to make a change, and Dustin and I want to be sure we can do anything in our power to help you.
=====>$37<====== To claim your own 21 Day Rescue Diet! (doesn't include bonuses)
If you want the bonuses, use this webinar link to get 'em!
We look forward to hearing about your success too!
Love,
Leanne
Comments
comments