Tricks, Tips and a Recipe
The benefits of Coconut Milk
By: Leanne Ely
Happy Tuesday, Y'all!
It's time once again for Tricks, Tips and a Recipe. Today you'll learn a tip, a trick and you'll get a great recipe to try it out with. Neat, huh?
Don't forget tomorrow is the radio show, Saving Dinner with the Dinner Diva! The show is on every Wednesday at noon EST. Bookmark this page and show up tomorrow–www.blogtalkradio.com/flylady You can call in LIVE with your questions—about food, cooking, nutrition, anything you can think of! Don't forget to tweet and facebook this info…if we get over 50 people in the chatroom, there is a free menu for all! And if you can't listen live, you can always listen to the archives.
Today's focus is on: COCONUT MILK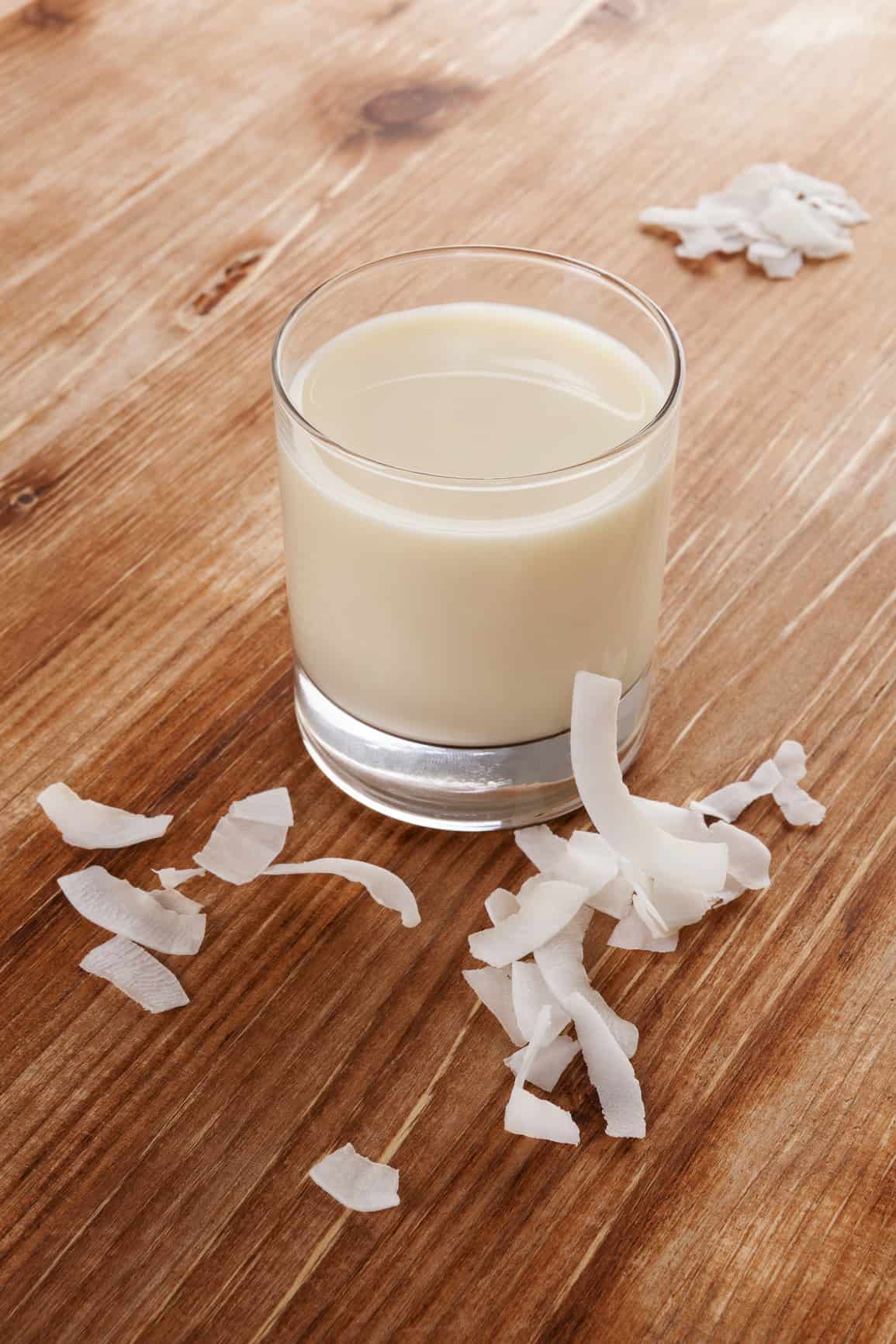 There are a lot of producers of coconut milk making it easy to pick up this delicious drink at the grocery store. Easy to swap dairy milk for coconut milk, it's always in my blender in the mornings, making my breakfast in a glass smoothie!
Coconut milk is rich in MCT (medium chain triglycerides) which gets used for fuel and is not stored as fat and satiates, keeping you full. Coconut milk is also rich zinc (think pretty skin), potassium (helps normalize blood pressure) and selenium (may decrease joint inflammation).
After all that, I know you're going to want to keep some in your fridge!
Here's a TIP:
You can buy coconut milk in the can or the dairy case. My recommendation is go with the fresh stuff (So Delicious and Silk both make it, as does Trader Joe's if you're fortunate to live near one). Not only is it cheaper this way, but it's fresher, too.
And a TRICK:
Slip a little coconut milk in your cooking (fabulous with curries!) the antimicrobial nature of the coconut milk will help keep the cooties at bay!
And your RECIPE (from our Paleo Menu-Mailer!):
Curried Snow Pea Chicken
Serves 4
1 tablespoon olive oil
4 boneless skinless chicken breast halves, cut into strips
2 clove garlic, pressed
1 onion, chopped
1 tablespoon curry powder
2 carrots, sliced
12 ounces low sodium chicken broth
8 ounces coconut milk
Salt and pepper to taste
3 cups blanched snow peas (cooked quickly till bright green)
In a skillet over medium heat, saute chicken in olive oil until cooked through. Remove from skillet and keep warm.
Add garlic, onion, curry, and carrots to skillet. Saute until vegetables have softened. Next add broth, coconut milk, salt and pepper to skillet. Cover, reduce heat to medium low and let simmer for about 5 minutes.
Add chicken and snow peas to skillet and stir to reheat chicken and warm snow peas through or for about 3 minutes.
SERVING SUGGESTIONS: Serve on a bed of sauteed spinach with roasted bok choy (roast on 400 degrees, drizzle with olive oil, salt and pepper to taste).
Our Menu-Mailer subscription has great Paleo recipes as well as Regular, Heart Healthy, and Low Carb recipes every week! Sign up today!
Comments
comments