Recipes
March 14, 2016
Spicy Sausage with Smashed Sweet Potatoes
Dear Friends,
Today's new recipe, Spicy Sausage with Smashed Sweet Potatoes, comes from our Paleo Menu-Mailer!
Week 12
Paleo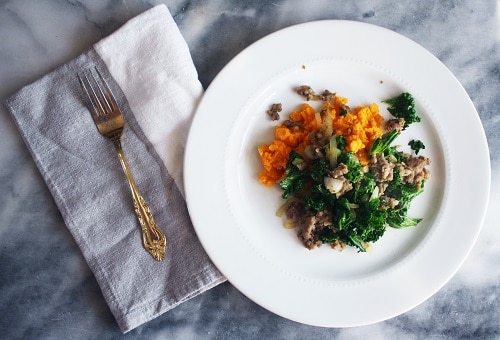 Spicy Sausage with Smashed Sweet Potatoes
Serves 4
Ingredients: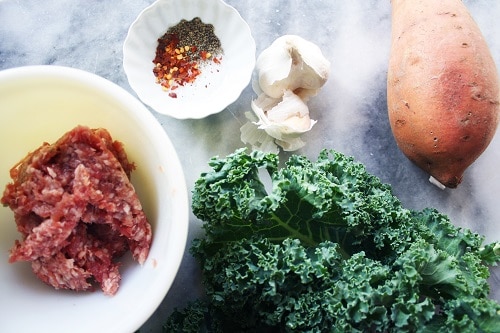 2 pounds pork sausage,
chopped 1 small onion,
sliced 3 large cloves garlic, minced
Sea salt and freshly ground black pepper, to taste
1 teaspoon crushed red pepper flakes
4 cups chopped kale
4 large sweet potatoes, peeled and cooked
Directions: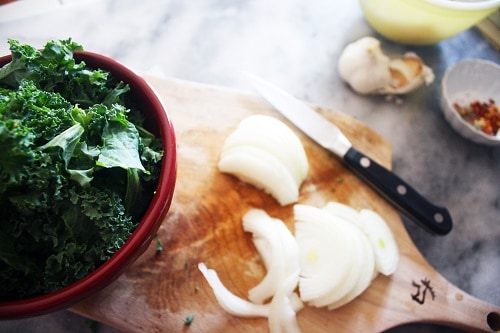 Heat a large skillet with a tight-fitting lid over medium heat. Add first 5 ingredients (sausage through crushed red pepper flakes); cook and stir for 10 minutes or until sausage is mostly cooked through.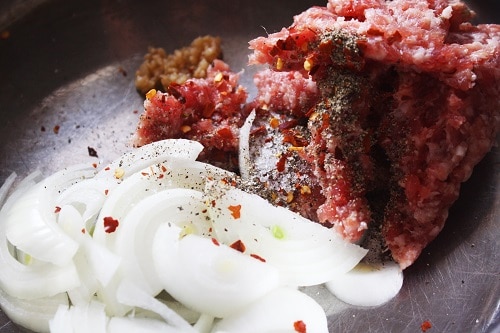 Add the kale then reduce heat, cover and simmer for 10 minutes. In a large bowl smash the cooked sweet potatoes with a fork. Serve sausage and kale over a large spoonful of smashed sweet potatoes.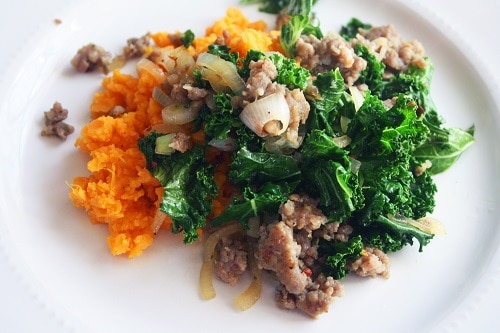 ——————————–
We have so many more delicious recipes just like this in our Premium Menu-Mailer program, and for the first time ever you can get a FREE trial!  Just click here to get immediate access to Premium Menu-Mailer…no payment necessary!