How did it get to be August already?? Seriously!!
And while the "dog days" of August are upon us, I cannot think of a better time to get busy with our 10 Day Paleo Blitz. 10 days isn't a lot of time, but for me, this is when the magic happened!
The Blitz is the cornerstone of our weight loss programs–this is what got me going and helped me to drop 25 pounds in no time–it was exactly what I needed when my life was chaotic, out of control and incredibly stressful. Yes, you read that right–my life was upside down and it was still easy to follow!
Why? Because it's a no brainer, easy peasy way to jumpstart your metabolism, get rid of a few pounds and lose the inflammation.
Here's how it works: 2 of our fabulous smoothies a day, a delicious dinner and you're Blitzing! We have an amazing supportive community on Facebook as well, plus I've asked my friend Steve the certified personal trainer, to develop a super simple exercise program for you (for those who want to take it to the next level) that I've used myself (effective!!).
And get this–it's 100% F.R.E.E. when you buy our Perfect Paleo Protein. This delicious protein powder is my secret weapon against inflammation and weight gain! I use this myself and wouldn't be without it!
So how about you join me? I know your life is stressful too. I know you've got a lot going on, but if I can do it, you can too–it really is easy!  Watch the video below for more information on how to get started.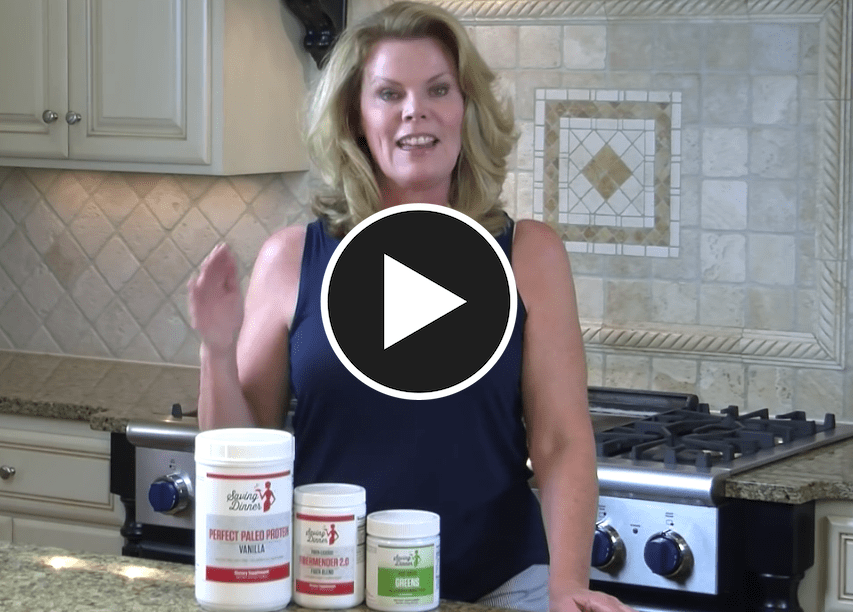 Now is the time–don't delay, we start soon!
Love,
Leanne
PS–did you see that pic of me in my goal shorts? 🙂 They're getting loose now–I need a new goal! (not complaining, LOL).  Let's do this together!