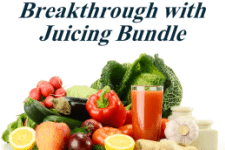 Dear Friends,
Last night's webinar rocked! We had our friend expert juicer and life coach Drew Canole in the house and he gave us quite an earful… we all learned so much!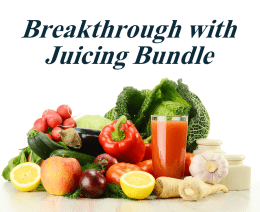 PLUS, we put together this great bundle of goodies to help you implement all that was learned. This is great stuff, especially if you want to breakthrough the usual holiday weight gain– and maybe even LOSE weight and get healthier this holiday season (I'm not kidding!), this bundle is the BOMB!
Drew's Beta Breakthrough 14 Day Fitness Busting Protocol: your goal might be weight loss, a new fitness goal, it could be an emotional breakthrough you're looking for… juicing could be the answer! This detailed 14 day plan will help you breakthrough weight loss plateaus, poor sleep habits and teach you how to develop good new ones. Taken as directed, this plan has the potential to change lives! ($27 value)
Group Coaching from Drew – Get exclusive access to Fitlfe.tv's Drew Canole with four 60 minute live-recorded membership classes. Learn from the expert himself as Drew offers strategies, answers questions regarding juice fasting, nutrition planning, exercise, lifestyle, and so much more. ($100 value)
Saving Dinner's Paleo Daytime Ebook. Confused about what to eat for breakfast and lunch? Not anymore you're not! ($27 value)
Leanne's BRAND NEW Paleo Juicing ebook: 15 recipes of juices compatible with Drew's BreakThrough Plan; these will get you started in the right direction! ($17 value)
NOT ONLY THAT, but bundle buyers get access to a private facebook group, exclusively set-up with Fitlife coaches, support, and community! (priceless)
AND ONE MORE THING… we are having an exclusive Q & A just for our bundle buyers as well. We will send an invitation to you for an hour of Q & A! This is how to dial in your goal and make it happen! (priceless)
Everything, all of this, is yours for just $47!
Well over $170 worth of incredible value, we've got everything you need in this package to conquer juicing and breakthrough!
Get yourself the best holiday gift ever–keep yourself healthy, lose weight, reach your goals, become amazing… get this now ==> CLICK
Love,
Leanne
PS: Want to listen to the replay? Here you go: http://InstantTeleseminar.com/?eventid=35515398