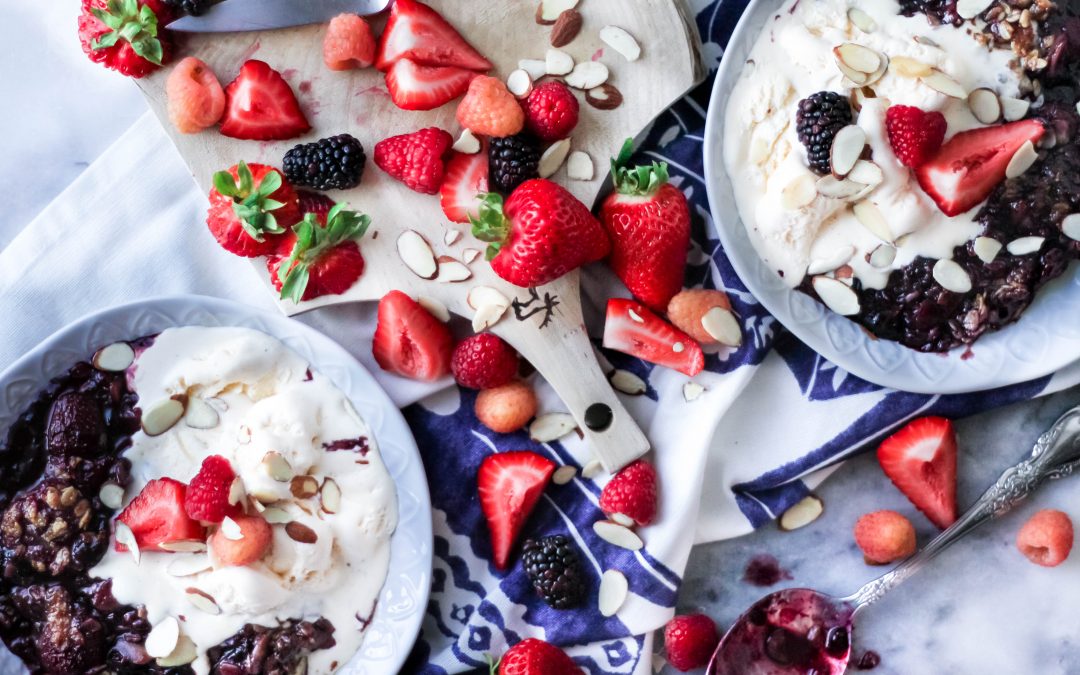 You can't have summer without berries. We love berries in every form, but this Gluten Free Mixed Berry Crisp makes you feel like you're back in your grandma's kitchen! Summer comfort food. And the best part? It's not only gluten free it's also refined sugar free!!! Glory Glory! So gather your berries, and let's crisp it up!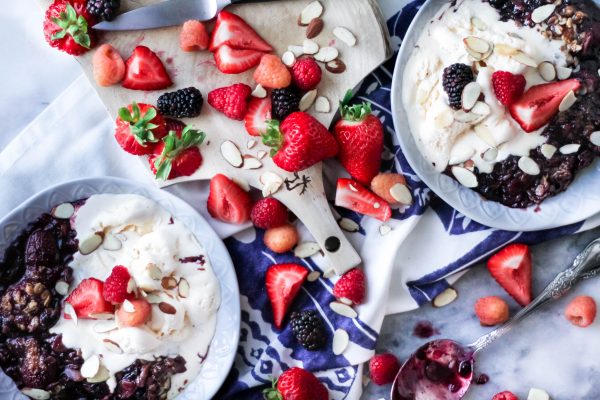 Preheat oven to 380 degrees.

In a large saucepan, combine all ingredients for filling (berries through arrowroot powder).

Cook over medium heat for 5 to 10 minutes or until berries have released moisture and the mixture has begun to thicken. Set aside.

In a medium bowl, combine all ingredients for the topping (butter through nutmeg). Using a fork, gently blend it all together.

Transfer berries to a medium sized baking dish, and evenly distribute crisp topping over them.

Place in the oven and bake for 30 minutes or until berries are bubbling and crisp is golden.

Serve with ice cream, or greek yogurt, or coconut yogurt or coconut whipped cream - the options are endless!