Dear Friends,
My friend Abel James (host of the #1 health podcast, The Fat Burning Man) joined me for a phenomenal webinar this past Monday where he shared some jaw dropping information on how to lose weight by eating more fat and exercising less, I couldn't believe it!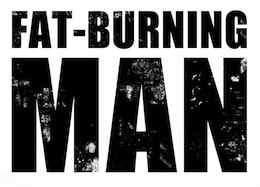 Unfortunately, only Abel and I were enjoying the webinar—it didn't record!! Not only that, everyone who showed up live didn't hear anything but recorded music. Talk about frustrating!
But we fixed it and we re-recorded it and here it is for you to go listen to. Honestly, the information is astounding and has the ability to change up the way you do "dieting" and "exercising".
We bundled up our plans and ideas and made a Fat Burning Man bundle that can help make your New Year's resolution a reality.
He practically gives away his entire program giving you step by step instructions on how to do what he did (and lots of his female clients have done as well!) to get lean, strong and healthy.
Over $200 worth of goodies for only $47, check this all out:
*Abel's Lean Body Fat Loss System–This system shows you how to burn belly fat, increase strength, restore energy levels and libido, and eat extremely well in just 30 days! Includes LeanBody Manual – The Wild Diet, Quick-Start Audio, Quick Start Guide, Shopping List, 15-Day Meal plans, 30-Day Fitness Worksheets.
*50 Wholesome Gluten Free Desserts–50 delicious recipes consisting of 9 types of simple and easy gluten-free desserts! You'll have a hard time choosing just one of these to-die-for treats.
*Body Clutter eBook (all four seasons) –240 of SavingDinner.com's best low carb recipes, all timed to the seasons!
*20 for the Freezer, Low Carb–20 low carb recipes, master directions, shopping lists, and 5 sets of options for making and freezing ahead!
*Losing it with Leanne Juices and Smoothies–10 delicious recipes each of Leanne's favorite juices and smoothies!
*Special Report: Paleo Recipes to Up Your Minerals –Bone broth recipes, plus seafood recipes.
Again, that is $200 in value for only $47, plus a hugely informative webinar for you to take a listen to as well.
Enjoy!
Love,
Leanne
PS: If you're tired, hormones are out of whack and you can't lose weight, you'll be AMAZED at this program!