Full Bloom…and I Am Enough
Living a fully bloomed life requires a deep desire to seek out vibrancy in all you do, all you have and in all you want to become.
It's your quest in this one life you've been privileged to have…
It's everything.
And yet, there's still this twitchy underbelly of dissatisfaction that we all grapple with, that we all secretly wish didn't rear its ugly head from time to time, a question we've all asked ourselves in the dark…
Am I enough?
Can I really do this vibrant life thing?
Or is vibrancy for everyone else…am I really enough?
All the striving, wishing for, comparing to, worrying about, stressing over and wondering…in the weakest of times, the moments of despair, the hand wringing and whataboutness… that's when we hit the panic button of enough-ness.
Living a life in full bloom pushes out of our comfort zones at times, but it's deciding to do it anyway, stretching boundaries and tossing out old belief systems that no longer serve.
It's standing at the precipice of enough-ness.
It's time to rise up in Full Bloom, beautiful and bruised, flawed, scared, intrepid yet daring and understand that yes, indeed dear lovely…
You ARE enough.
Can you imagine the freedom of realizing you are enough?
I can–and even if you can't see it for yourself, I will hold a space for you until you do–that's what friends do for each other.
And this is what Full Bloom is about–creating the vibrant life we all so hotly desire and doing it on our own terms, no one else's.
*To see ourselves as purposeful–and to stop just going through the motions.
*To see ourselves as a deliberate part of God's plan–not just taking up space.
*To see ourselves as creators of beauty, loving expressions of hope, optimism, courage, fully present and empowered to live our lives on a whole new level.
Rising up and becoming who we are meant to be…vibrant, wise women.
By becoming truly connected
And mastering the role of creator of our life story–calling the shots, taking back the authority in our lives and having a voice in what's next.
Connecting to our truth–our authentic self and fully embracing her, warts and all.
By doing so, we allow for the expansion of who we want to become…
Seeing our unique beauty for maybe the first time.
Embracing the very best part of who we are and not turning away from the stuff we can improve, discard or rise above.
Who we are is in direct proportion to what we believe about ourselves.
This is why I want you to join me and other wise women who are on this same quest–to become FULLY BLOOMED, in their enough-ness…loving each and every moment.
Because even if you don't like who you are right now, you can shift that misconception and create a more artful, fully expressed life that has you as the main character, not sitting in the audience watching life pass you by.
Playing FULL OUT–with enthusiasm and excitement, knowing you're living your best life and you're doing it RIGHT NOW!
I'm inviting you to join me for our virtual workshop, Full Bloom: I Am Enough
This event is about you in all your gloriousness–and creating the exact life you want to live.
In this event, you'll learn how to change your mind about the old patterns that never worked for you and say yes to the things you want.


You'll walk away from this event with a renewed spirit and a fresh spark to live in your Fully Bloomed state, enjoying every delicious drop and leveling your game up!
Part workshop, part teaching, part community…Full Bloom is an event that brings our community full circle into the realization that life is only just beginning and we have important work to do yet…our lives are calling us for such a time as this.
Do you feel it? Do you hear it?
If you do…it's time for you to grab your ticket and make your plans!
This event is not to be missed–mark your calendar, game ON!
SATURDAY, APRIL 24th starting at 9 AM ET till 5 PM ET
It's $47 for the entire, virtual event – complete with a swag bag you just won't believe! AND if you can't make it to the live broadcast, once you've registered, you can access the replay ANYTIME you have an internet connection.
Experiences like this are rare, once-in-a-lifetime occasions that elevate us to the vibrant life we've been waiting for…it's time to stop putting yourself off.
It's your turn–let's do this.
TOGETHER!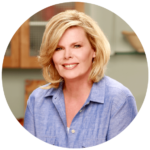 Full Bloom is just different. I found my notes from the last one and wow. Very impacting indeed.
Full Bloom is so worth it. Even getting up at 6AM. So beneficial. You will gain some great knowledge and grow toward being the best you can be, now and moving forward!
This workshop has made me a whole new person. 🥰
This day has been such a blessing. Thank you to you Leanne, Jennie, and Amber.
Thank u so much for sharing this beautiful amazing day with us & teaching us so many wonderful things ❣️❣️
I signed up last minute and so happy be here. A wonderful inspiring day. Thank you and your team.
When these things end I feel like I am sending you out the door of my home with a sad good-bye!
Great virtual workshop. Thank you to your whole team. Love all of you.