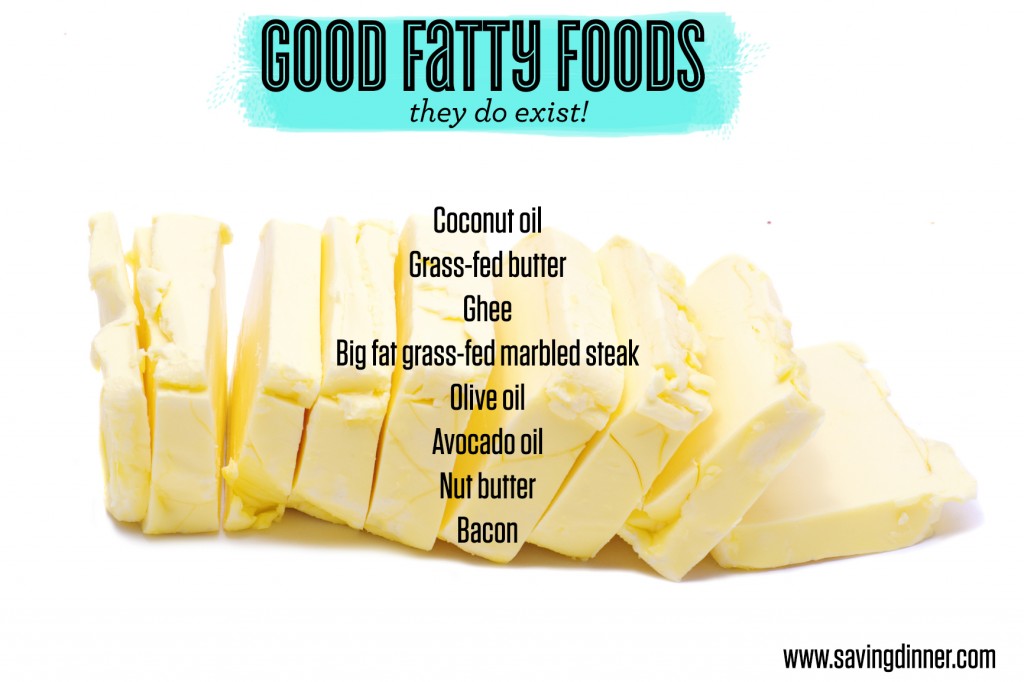 One thing I love about the paleo diet, is that you don't feel deprived! You get to fill up on delicious food that just happens to be healthy!
Looking for help? Take the 30 Day Paleo Challenge, where we do all the meal planning for you and you get access to a great support group!
Good Fatty Foods – they do exist!
Coconut oil
Grass-fed butter
Ghee
Big fat grass-fed marbled steak
Olive oil
Avocado oil
Nut butter (almond butter, macadamia nut butter, etc.)
Bacon