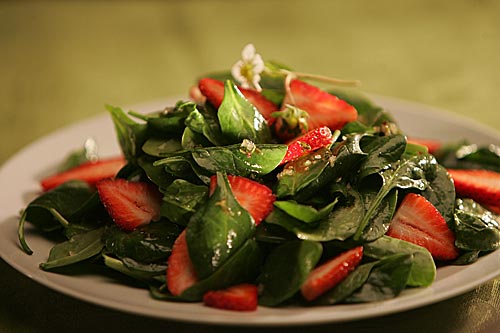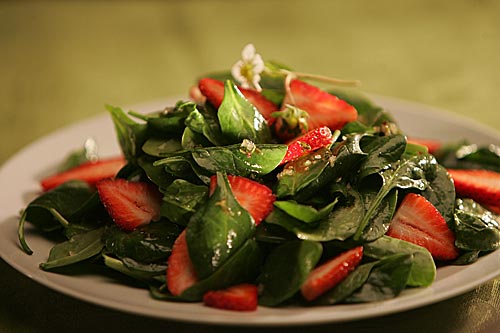 Homemade red pepper vinaigrette
Vinaigrette: mix jelly, balsamic vinegar, and olive oil in a jar and shake vigorously.

In a large salad bowl, place all your ingredients, add the dressing, and toss, and enjoy!

I let the salad sit for about 5 minutes before serving then give it another toss. YUM!