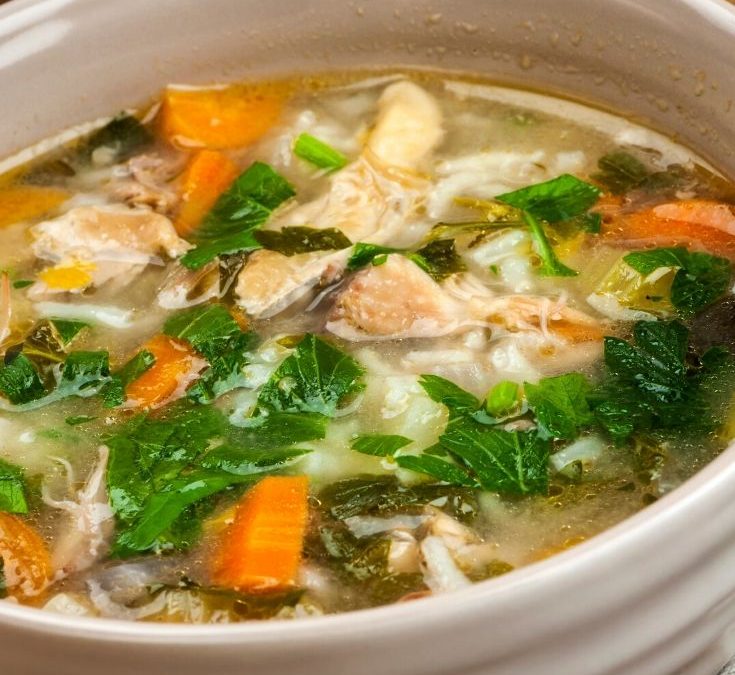 Below is a recipe for a major crock cooker full of phytochemically rich veggie soup that you can tweak here and there with the variations I have added to keep you from getting bored. Once the soup has been initially cooked, put it in the fridge and heat up what you need in a small saucepan. The soup is vegetarian and low-carb friendly, too.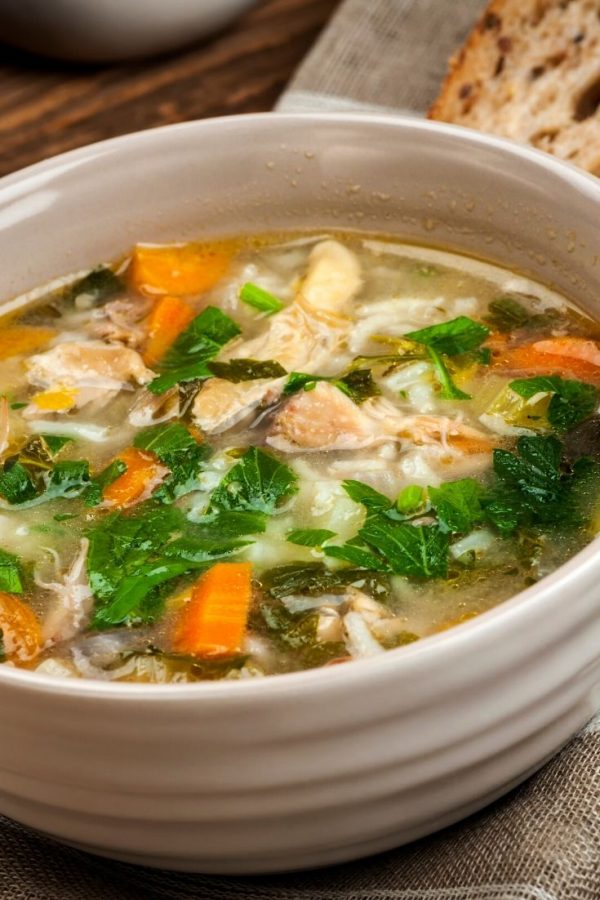 | | |
| --- | --- |
| | |
In a large soup pot, heat the one tablespoon of the olive oil over medium high heat.

Add the onion and cook till nearly translucent, now add the garlic. Don't let the garlic brown and saute another couple of minutes.

Add the rest of the chopped veggies, sauteing for just a minute or two; use extra olive oil if you need it for the rest of the veggies. Remember–you're not cooking them– just sauteing them for the wonderful flavor this quick step will infuse in your soup.

Add the thyme and salt and pepper while sauteing.

Now put the veggies in the crock cooker, add the tomatoes and broth.

Cook on low 7-9 hours (depending on your crock cooker) or high 4-6 hours.

Just before serving, gently mash some of the potato chunks against the side of the crock-pot to thicken the soup, give it a stir and serve.
Nutrition Per Serving: 94 Calories; 3g Fat; 7g Protein; 12g Carbohydrate; 3g Dietary Fiber; 0mg Cholesterol; 286mg Sodium. Exchanges: 0 Grain(Starch); 1/2 Lean Meat; 2 Vegetable; 1/2 Fat. Points: 2
SERVING SUGGESTIONS: Grilled cheese sandwiches on whole grain bread and a spinach salad.
Quick Fixes for Variations on the Basic Veggie Soup
Now remember, don't do these to the whole pot of soup! Just the little bit you pull out to fix yourself for lunch, etc. so that you can do all the Quick Fixes.
Quick Fix #1: Tex Mex Veggie Soup. Add some (eyeball it–how much do you want?) black beans (drained and rinsed), a little bit of cumin and chopped cilantro. Top with some tortilla chips and cheese, or serve with a quesadilla.
Quick Fix #2: Tuscan Veggie Soup. Add some (eyeball it again) cannellini (white kidney beans) or white beans (drained and rinsed), a little bit of Italian seasoning and some chopped kale. Cook till heated through and the kale is tender.
Quick Fix #3: Minestrone Veggie Soup. Add some cooked pasta, a little dried basil and top with a fresh grating of Parmesan cheese.
Quick Fix #4: Autumn Veggie Soup. Add some diced acorn squash or butternut squash, a handful of cooked brown rice, a sprinkling of nutmeg and some chopped parsley.