I'm doing a happy dance over here (and yes, I'm dancing like no one's watching!!).
WHY?
Our Perfect Paleo Protein is back in stock! BOTH the chocolate and vanilla!!
So get yours ordered right now and you'll also be able to join me for our newest 10-Day Paleo Blitz, starting Monday August 17th–absolutely 100% F*R*E*E!!! All you need to do is order your Perfect Paleo Protein and we'll send you the Blitz (the diet, the shopping list & how to join the secret Facebook group I'll be sharing in daily!)
Let me tell you, this is a great way to kickstart your metabolism, get off a plateau, lose weight and/or inflammation and to get things going again! Between our Blitz and 21 Day Knockout (that's next, so stay tuned!), I've lost over 25 pounds–want to see a pic? I'm wearing my goal shorts (size 8), check it out!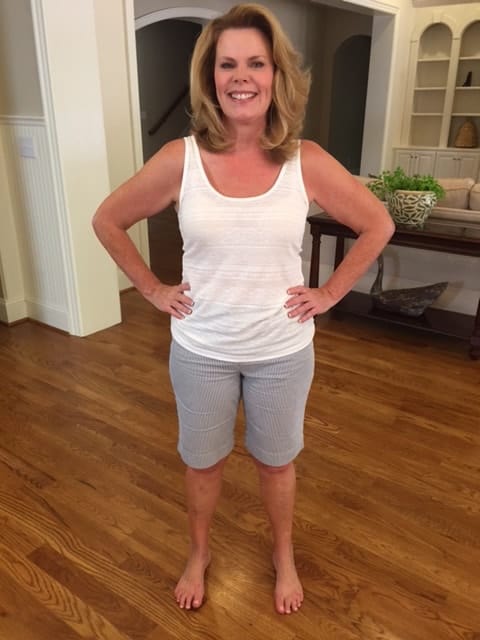 I want you to join me–it's simple and easy and FUN!! Plus you'll love the support in our Facebook group! Let's do this!!!
Click here to get your Perfect Paleo Protein and join the 10-Day Paleo Blitz
Love,
Leanne
PS–Get your Perfect Paleo Protein ordered TODAY so you'll be ready to go! No procrastination–just do it. I'll see you there on the Blitz, wahoooooo!