Dear Friends,
I am jumping up and down with excitement! It's here, it's here, it's FINALLY here!!!We have our OWN product line of Smoothie Mixes and Fiber!!! SERIOUSLY!! I'm so excited, I just have to tell you about it right now while the ink still isn't even dry on the labels, LOL!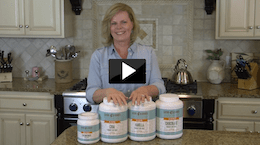 This stuff is The Best and amazing, wait till you taste it!! https://savingdinner.com/sale/ smoothies
*No grit
*No nasty after taste
*No sludge
*PURE deliciousness!!
AND…best part? Only 2 bucks a day for a quality smoothie (that's breakfast y'all!). How's that for getting your day started right?
But seriously, don't delay. We have limited quantities, don't want you to miss out!!
Love,
Leanne
PS–I almost forgot!  I'll send you my BRAND NEW Smoothie
E
book at zero cost to you when you order!
Go here
to get your Smoothie Mix now
before it's gone!!!