Dear Friends,
I am so grateful for everyone's kind words about my weight loss.  You see the thing is, I just couldn't give up on me.  I knew in my heart that taking back my body was worth it and I was determined to do just that.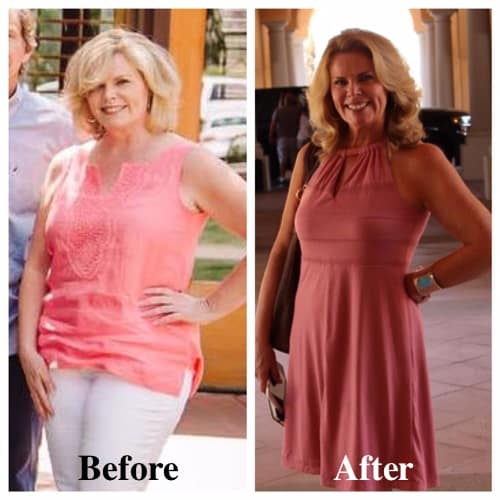 Do you know that too?  That's my question.
Do you know that despite everything – all the doubts and fears of falling, you just can't give up on the healthier you that you know is locked inside.
Let me tell you just 1 thing:  EVEN 10 pounds matters.
Here's what 10 less pounds can do for you:
– It can lower LDL cholesterol (bad cholesterol) by more than 10%
– It can reduce blood pressure and protect your heart and kidneys
– It results in a 50% risk reduction for heart attacks
– It can help sleep apnea patients allow air to flow better
– and you know what else? It's a darn good start
Look, you may have more than 10 pounds to lose – I sure did, so I get it.  But once you're in a rhythm, it's so much easier…Right?
And if you've got an amazing community all around you, rooting you on EVERY day, every meal, every decision…And if the food was EASY.  And delicious.  And abundant…
I want you to do this ONE more time.
With me.  With us.
Just say yes. Join me. Join US.
Love,
Leanne (and everyone in the Take Back Your Body Community)
PS.  I believe in you.  Click here to learn more and get started with this fantastic new program.