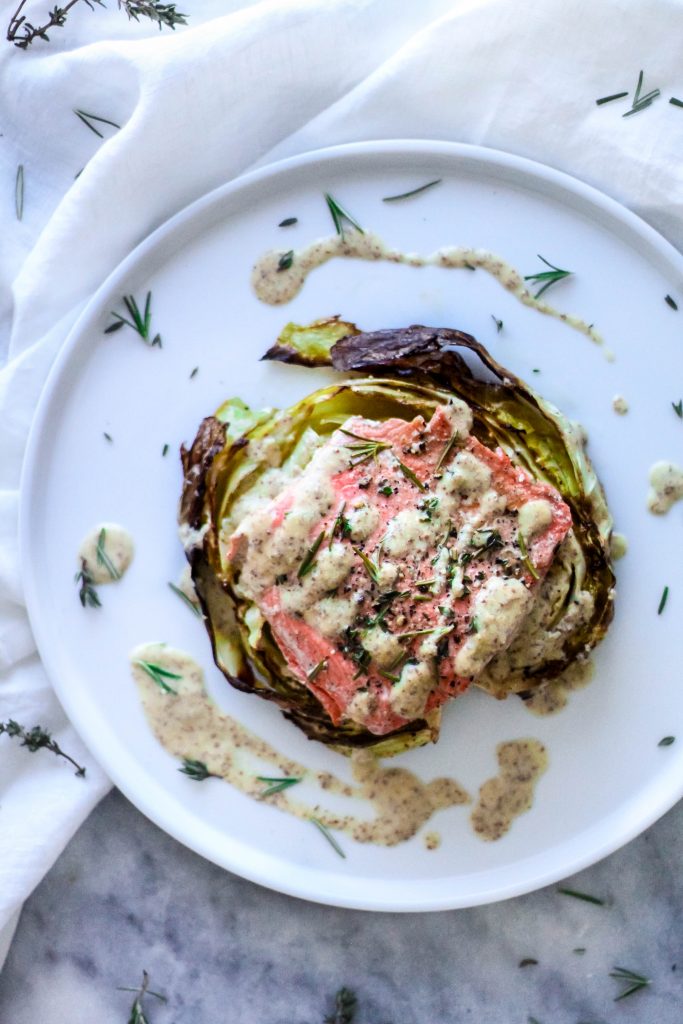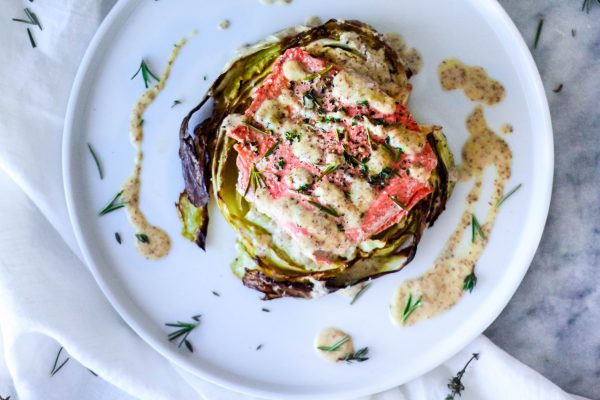 | | |
| --- | --- |
| | |
Preheat oven to 380 degrees.

On a baking sheet, arrange cabbage medallions, drizzle with melted ghee, season with salt, pepper, and nutmeg. Place in oven and roast for 30 to 40 minutes, or until tender and lightly charred.

Season salmon filets with salt, pepper, thyme, and rosemary. Melt remaining ghee in a large skillet, over medium high heat. Add salmon filets, skin side down. Then add 1/2 cup of the broth, and cover.

Cook for 3 to 4 minutes covered, or until salmon is cooked through and flakes easily with a fork.

Remove salmon from skillet and set aside.

Add remaining broth, butter, and wine to skillet with cooking juices. Heat over high heat until mixture boils, then whisk in dijon mustard and season with salt and pepper to taste. Reduce heat to medium, and cook until mixture reduces by 1/2.

Serve salmon on top of cabbage with a generous helping of dijon sauce, and enjoy!