Dear Friends,
We've all heard the saying Feast or Famine, right? At SavingDinner.com, we believe your dinner table should always be feast and we have all the tools, meal plans & solutions to make that happen. These nifty ebooks will keep your car home and out of the drive thru lane and keep you off of the local pizza guy's regular route! Check out this amazing ebook sale!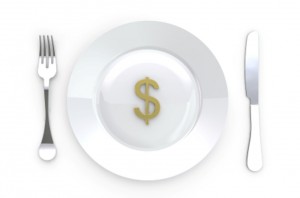 *One Recipe Two Ways – Let's face it…nobody wants to be a short order cook. So, how do you enjoy the foods you like while still making those picky eaters happy? We've got the solution! Our One Recipe Two Ways ebook shows you how to prepare one recipe (key word being ONE) and tweak it two different ways to make everyone happy! For example, turn the Crispy Parmesan-Garlic Chicken into a cool salad for you and into a fun pasta dish with the kiddos! 36 recipes included in this "happiness for all" menu!
*Fast or Slow Ebook – What's easier for dinner than to throw everything into a pot and let it do its thing? The genius part of this menu is that you get to pick your pot! Get your dinner done fast (pressure cooker) or slow (crock cooker). Chicken and Dumplings, Italian Beef Stew and Spicy Black Bean Soup are just a few of the 25 recipes that you'll enjoy with this menu. Listen, if you forget to slow cook in the morning, you can fast cook it when you get home at night–that's right, the recipes all convert to Fast or Slow!
Whew!! That's $44 worth of amazing "save your sanity" menus. But remember those commercials–but wait there's more? Yep, there's more! I have one more thing for you!
We are also offering our FABULOUS Pizza ebook! Why not make Friday night at your house a pizza and movie night? And do it with homemade pizza and movies you already own (talk about saving some major cash AND keeping the pizza guy away). I LOVE our Pizza ebook because you can mix and match crusts, sauces and toppings to your heart's content OR make one of the pizzas that has everything laid out for you. And let me ask you…when was the last time you saw Southwestern Beef and Chili Pizza on your local pizza shop's menu? My guess is never! So, I'm throwing this menu in so that you can start making memories (and yummy pizzas) with your family!
ALL of these fabulous ebooks together are valued at $61. Today however, it's all for only $27! That's over 50% savings!!
It's time to FEAST y'all! ===> $27 <=== These fabulous ebooks will keep dinner happening and your family delighted!
Love,
Leanne
PS: Order now and get BOTH volume 1 & the BRAND NEW volume 2 of our Pleasing Pumpkin Menu! A total of 10 delicious recipes ($20 value) absolutely FR*EE!