Dear Friends,
When you shop at Costco, you're there because the value is there both in quality AND quantity. Today we're taking on Costco with our own fine goods; we've got quality and quantity coming at you in a huge discounted, no frills way! You're going to love what we've got in the
Saving Dinner Warehouse
–take a PEEK at all of THIS!! (Or just
CLICK HERE
to get the whole bundle)!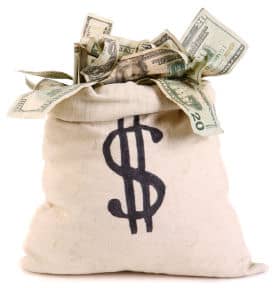 *Baby Food
*Doggie Treats
*Emergency Pantry 1&2
*Freezer Sides
*Rotisserie Chicken
*Savory Soup
*Scrumptious Salads
*Gourmet Salads
*Desserts
*Conversation Starters 1&2
*Manner Minders
All of these menus would retail for $75. Seriously! But today, it's in one incredible bundle for just $37!! That's 50% off folks, a huge savings and a gigantic value. BUY NOW
Let me tell you about everything–I love talking FOOD! The Baby Food Menu helps you create your own baby food at home and freeze it, costing you pennies a serving. The Conversation Starters are wonderful to have at a barbecue (like the 4th of July perhaps?) or some other function where everyone is gathered 'round the table and doesn't necessarily know each other. Doggie Treats–treats and cookies for the pooches in your life. The Emergency Pantry menus are used for emergencies (like electricity out from a storm) and camping–nothing refrigerated in these menus. Freezer Sides are freezable side dishes you assemble and freeze for later.Manner Minders help you systematically train your children at the table with a fun, no nag
way. Our Rotisserie Chicken menu shows you what to do with those grocery store rotisserie birds (or make your own). The Savory Soup menu has delicious soups for colder weather (just put it away for later!), Scrumptious Salads are delicious and fantastic this time of year. The Desserts? Well, remember that's the 10% rule stuff! And of course, Gourmet Salads give you some more great salads to keep you cool and stress free.
There are delicious recipes like Chinese Style Rotisserie Chicken Salad (from the Chicken Rotisserie menu), Steak and Spinach Salad with a Warm Bacon Dressing (from Scrumptious Salads), Summer Fruit Napoleans
and Luscious Raspberry Parfaits (from Desserts) and more! There are 90 recipes total (not to mention the Conversation Starters and Manner Minders)!!! With nutritional information, shopping lists where appropriate and guidelines on making all of these recipes successfully.
Did I mention that this would retail for $75? And today it's only $37? That's HALF OFF, folks! Get it now while the getting is good. You know the drill–it won't be here long! CLICK ======>$37<======
Love,
Leanne