Dear Friends,
This month we are Moving in May and working on losing our Body Clutter! Marla Cilley and I (you know her as the FlyLady) wrote a New York Times best-selling book called Body Clutter. From that book, the Body Clutter Menu-Mailer was born–and we have it in the form of an e-cookbook that will rock your socks off–keeping you and your family happily fed without anyone knowing there is any "dieting" going on. With recipes like Chili Glazed Pork Roast, Hot Pepper Garlic Chicken, Taco Burgers, and way more, your family will never suspect you're doing anything except spoiling them! Seriously–it's that outstanding!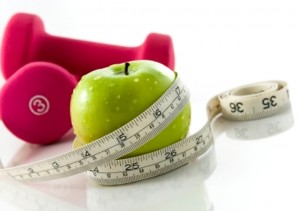 But before you dive into the Body Clutter e-cookbook (which has 40 weeks of day plans–your choice of breakfasts, lunches and snacks as well as the accommodating shopping list, PLUS our delectable Low Carb Menu-Mailer for dinner time with flexible options for rest of the family) I want you to really pay attention to this–
If you detox first and then go on a weight loss plan, you will be more successful getting the weight off. Why? Because you've cleared some of the toxic clutter from your body. I've learned this from all the testimonials from people who've done this with our plans; it totally makes sense and is actually easier! You simply must try the Dinner Diva Detox.
Here's how it works: you start with a detox to get some of the bloating handled, give your body a break and get yourself motivated. Then, you slide easily into the Body Clutter e-cookbook that will help you get focused on eating the way you need to, especially if you want to see some of that Body Clutter gone!
CLICK HERE TO ORDER ==> Two of our most popular products ($54 retail) for just $27!!
Let me tell you, the Dinner Diva Detox 1 & 2 is fabulousness! Both plans have menus, recipes, shopping lists, tips and ideas on how to use this two week plan. The recipes are simple, the results are stellar! Read this testimonial from Katy:
"I did the detox about a month ago and loved it! I have incorporated a daily salad and lots more fresh fruits in my diet since then because it made me feel so good. I have also made a permanent switch to Ezekiel bread since it tastes so much better than the crummy bread I used to buy at the grocery store. I lost 6 pounds that week (4 of which have stayed away), and my tummy is much flatter since I am getting more fiber in my diet. Best of all, I learned how to broil meat and shop more efficiently for produce."
With the Dinner Diva Detox, you also get our Day Spa Menu and our two Shape Ups (exercise guides to gently introduce you to moving and exercising).
All of this is just $27–that's it, $27. NOT $54, just $27. That's HALF OFF.
Get yours now and join the Body Clutter bandwagon! It's never too late to lose it, LOL!!
Love,
Leanne