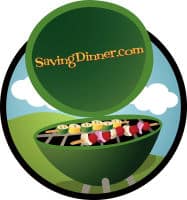 Are you ready for the 4th? We're dying to get out there and start grilling especially with our newest menu, the Summer Grill-arama!! With lots of amazing marinades and dry rubs not to mention some fabulous summery salad and side dishes you'd be proud to have at any cookout or potluck; are you ready to light the grill?
Check out these delicious recipes…we've got my own special Garlic Pepper Rub, Honey-Garlic Marinade, Grilled Potato Skins and much, much more. You're going to LOVE these fabulous summer recipes; they're guaranteed to make you the queen of the grill!
And if that's not enough, you're going to really love the SPECIAL BONUS you get with today's newest offering: We're doing a Grilling BOGO. If you order now you'll get our Five for the Freezer Burgers for the grill for FREE!! That's a $5 value!
Grab them now, they'll be gone before you know it. That's how it is with these seasonal menus y'all.
Only $11 and it's yours, plus the bonus…what are you waiting for?
Order NOW ====> CLICK<====