$27 for everything? Is that what we said?
Dear Friends,
This is your personal invitation to dare to try something new this year!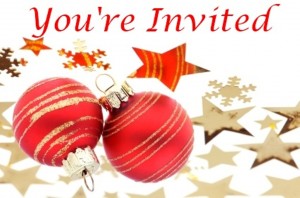 Listen, I know you're getting ready to plan your New Year's bash–or maybe you're even thinking about doing something quick and easy for Christmas Eve and having a few folks over? That's what I'm personally doing this year–we're having a Christmas Eve Open House with appetizers, fondues and the whole bit and skipping the big Christmas dinner. (We're doing Christmas Chili on Christmas Day, how do you like that for a new tradition? Don't worry, I'll share the recipe with you in the next few weeks, LOL)
So back to the party. What makes a party great but the FOOD? Food like fondue, hot and cold appetizers and a lot of it! It's great when it's easy to make, gorgeous on the buffet table, replenishes beautifully and makes Martha Stewart herself beg you for the recipes! LOL. That's the kind of party we're talking about!
And that's the kind of party you can HAVE. We've got appetizers that will blow your guests away, such as Killer Krab Dip, Shrimp Wrapped in Snow Peas, Basil Pesto Canapes and Green Chile Cheese Ball. And then there's fondue–how fun is that? Check out these amazing recipes to choose from-South of the Border Fondue, Pizza Fondue, S'Mores Fondue and Chocolate-Peanut Butter Fondue. YUM!!
PLUS, we've got a great appetizer menu for the FREEZER! Yes, you can make these babies ahead of time, throw them in the freezer and be ready for your guests in a New York second–just thaw, cook and serve up fresh. FUN and DONE!
All of these menus are just $27 for EVERYTHING:
*Appetizers Volume 1
*Appetizers Volume 2 (BRAND NEW!)
*Fondue Volume 1
*Fondue Volume 2 (BRAND NEW!)
*Appetizers for the Freezer (BRAND NEW!)
All of these menus would be $50, but today they're all together for just $27!
So come on, let's do something different this year–have a party and enjoy yourself as the host! Make it easy, get it done and do it with me, too. This is my personal menu…care to join me?
Love,
Leanne
Here's what's inside:
*Appetizers Volume 1
Olive Nut Dip
Cheese Ball
Crock Juicy Meatballs
Ham and Cheese Breadsticks
Spiced Crunchy Garbanzo Nuts
Killer Krab Dip
Shrimp Wrapped in Snow Peas
Tiny Taters with Smoked Salmon Cream
Wicked Wings
White Bean Dip
*Appetizers Volume 2 (BRAND NEW!)
Crab Meat Stuffed Mushrooms
Brie en Croute with Caramelized Onions
Bloody Mary Shrimp Cocktail (Ceviche)
Basil Pesto Canapes
Creen Chili Cheese Ball
Smoked Gouda and Bacon Rollups
Smoked Salmon Quesadillas
Beef Satay Skewers with Peanut Dipping Sauce
Antipasto Skewers
Blue Cheese Bacon Potato Bites
*Fondue Volume 1
Mongolian Hot Pot
Beef Fondue
Chicken Fondue (Broth Recipe)
Chicken Fondue (Hot Oil Recipe)
Swiss Cheese Fondue
Traditional Welsh Rarebit
South of the Border Fondue
Chocolate Peanut-Butter Fondue
S'Mores Fondue
Caramel Fondue
*Fondue Volume 2 (BRAND NEW!)
Tangy Potato Fondue
Sesame Ham Cubes
Cheesy Crab Fondue
Pizza Fondue
Herbed Gouda
Beef in Rice Wine
Rubbed Beef Fondue
Rocky Road Fondue
Mocha Fondue
Butterscotch Fondue
Ponzu Sauce
Chinese Mustard
Horseradish Sauce
*Appetizers for the Freezer (BRAND NEW!)
Swiss Cheese Puffs
Stuffed Mushrooms
Spinach and Artichoke Dip
Taco Mini Bagels
Blue Cheese Chips
Pot Stickers
Mini Crab Cakes
Sausage Rolls
Bacon-Wrapped Chicken
Roasted Shrimp Cocktail