Food For Thought
We've Never Gone This Low!
Dear Friends,
In the ten years that I've been offering our Menu-Mailer subscription, I've always tried to keep it priced fairly. However, what I am about to tell you is just ridiculous!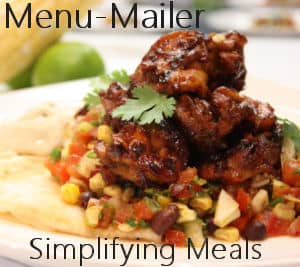 We've teamed up with LivingSocial to offer a once in a lifetime deal. Right now, you can get a 3 month Menu-Mailer subscription for just $7 (regularly priced at $15). Yep, that's three months of menus, recipes, shopping lists…the whole nine yards for $7. Have I lost my mind? Probably so!
So here's the deal (literally). If you haven't already done so, go to www.livingsocial.com and sign up to receive their daily deals. Go ahead… I'll wait. Ok, now that you are all signed up and ready to go, select the Fort Worth market (this is important as it's the only market running this deal right now). You should see the deal right there front and center. See it?? I know, it's crazy!
You will never see prices like this on our website, so go ahead and grab it now before I change my mind. If you already have a subscription, no problem. We'll just tack this one right onto it!
Are you ready for more awesome news? LivingSocial has this wonderful feature where if you send the special link that they provide to your friends, and three of them buy the deal, yours is F-R-E-E!! Get where I'm going with this? Yep, you could get a 3 month Menu-Mailer subscription for F-R-E-E.
Are you excited yet? I am!! So go, buy and share.
Love,
Leanne