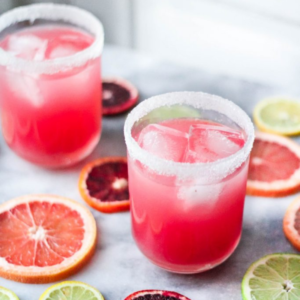 SweetTart Citrus Margarita
This mixed citrus margarita is tart and naturally sweet with no refined sugar added! So refreshing, delicious, and easy to make!
In a glass full of ice (with optional salted rim), combine all ingredients - mix well and enjoy!

If it's TOO tart for you, the best way to sweeten it would be to add liquid Stevia to taste. Keep in mind a little goes a long way!