Hot Melt Hub
You can start anytime but if you want to do it with the group, this is the schedule:
The 2021-2022 Hot Melt Sprint group schedule is:
October 4th, November 1st, December 6th,
January 3rd, February 7th, March 7th,
April 4th, May 2nd, June 6th, July 4th, August 1st
I'm so happy you're here! Allow me to introduce the meal plan of the future.
Everything you need to know is right here at the HQ – all you have to do is dive in.
Meet the Supplements That Will Help You On Your Journey:
Join thousands of happy lovelies who are improving their lives weekly!

"I had my bloodwork done last week. I've been using Leanne's l- glutamine. Blood sugar was way down!!! Now taking Core 4 supplements!"

"I started the supplements and wise women vitamins about 6 weeks ago and the Perfect paleo protein 2 weeks ago. I'm 62 and I feel so much better. 60 was really hard on me... But now I feel like I'm 20 years younger, thank you."

"I've done awesome with you, never had success with any other programs!"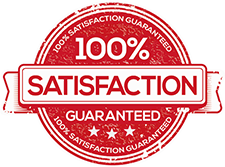 Frequently Asked Questions
What kind of sorcery is this? Does The Hot Melt Sprint really work?
It really does! Hundreds of women have completed the program and can testify to the life-changing benefits of it. Just ask in our Facebook group, here!
Do I have to buy the supplements?
While the supplements have been selected specifically because they work and will definitely contribute to your success on the Hot Melt Sprint, they are not required.
What is the difference between a Keto diet and the Hot Melt Sprint?
While there are similarities in that both support aim for very low carbs, the main difference is the Keto diet isn't sustainable long-term. The Hot Melt Sprint is built on what we call the Target Trifecta Plate - protein, healthy fats, green fiber in the form of vegetables.
If I break my fast with a smoothie, does that count as a meal?
The one or two meals consist of Hot Melt Soup, Hot Melt Salad, and 3-6 ounces of the protein of your choice.
We use a Mindful Mug of broth or soup as a way of centering ourselves and staying mindful about our meal - it's our way of avoiding mindless eating.
What is Hot Melt Mix and why would I drink it?
Source of exogenous ketones- avoid keto flu (headaches and flu-like symptoms from your body adapting to burning fat for fuel instead of sugar), drink as an afternoon refresher.
What if I don't want to make my own bone broth? Can I buy it somewhere?
While homemade bone broth is much healthier and more flavorful you CAN purchase.
Should I eat if I am not hungry, or force myself to finish each meal?
No. The point of the Hot Melt Sprint is to retrain you to learn to listen to your body and eat only when hungry rather than by the clock.
What is HIIT training? HIIT stands for High Intensity Interval Training.
HIIT workouts generally combine short bursts of intense exercise with periods of rest or lower-intensity exercise.