Dinner Diva
Best Post-Workout Foods
By Leanne Ely, CNC
Whenever you workout there are only three things you really want to do after: drink gallons of water, shower, and eat a nice, big and filling meal. The water and shower are easy to come by, but deciding what to eat is always a dilemma because you don't want all of your hard work to go to waste. Believe it or not there are actually specific foods that are good for you right after a work out!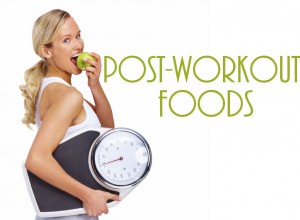 Now, if you work out in the middle of the afternoon or late morning and you're hungry, but it isn't time for lunch or dinner yet, there are a handful of good snack foods to choose from. One of my favorites is a smoothie with a good scoop of whey protein and some fruit, specifically some frozen organic berries. You want to combine protein and fiberlicious good carbohydrates together, and the berries have just the right amount of carbs to join with the protein. Or if you'd rather munch on something instead of sip, try a plain brown rice cake or a cut up apple with a thick layer of almond butter on top.
Maybe you do work out right before a meal. If it's lunch you're looking for, I would recommend a good sandwich. Try it opened face, just one slice of whole grain bread with either some turkey or tuna with a big lettuce leaf on top. That would meet those protein-carb standards we're looking for. Try to incorporate some veggies into that sandwich, maybe some tomato or bell peppers – keep those antioxidants plentiful!
If you workout right before dinner, one of my favorite meals is wild grilled salmon with either a salad or array of grilled veggies or sometimes both. With that meal you get a good substantial dinner with a protein, some healthy fat and very low carbs (that time of night, you really don't need much). It'll keep you full, and you'll feel great eating it because it'll boost your health and promote the work you put into exercising.
Need help making dinner every night? Menu-Mailer is the gold standard for getting dinner on the table night after night!