Food for Thought
4 Time-Saving Kitchen Tips
by Leanne Ely, CNC
What is the one thing you want to avoid when you host a Labor Day party? How about labor? LOL There's no way to avoid at least a little work but these handful of tips that will ease the load when it's party time!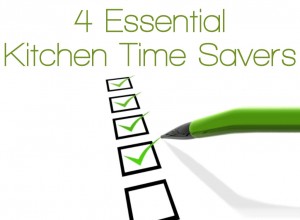 1) Go for Done. In other words, don't be afraid to buy things "pre" made. Now, I don't mean you should run out and grab boxes of Bagel Bites to throw in the oven, but there are little things you can cheat on and still have the same "homemade" effect. I am fond of the little frozen quiches available at Costco–they're good, everyone likes them and they're super easy.
2) Veg Out. Instead of buying half of the produce department to chop up and put on a platter, buy pre-cut veggies. You'll get the same cut up veggies regardless of who held the knife. And you'll save a ton of time and money by buying only what you need.
3) Feeling Chipper. Don't overlook ready made chips and salsa. Find a bag of baked tortilla chips, look for garden fresh salsa (usually located close to produce departments in grocery stores), throw them in a couple of festive bowls and you're done!
4) Go Potluck. Look, if you put out the appetizers, ask your guests to bring their own meat or chicken (of course you'll be grilling out in this weather!) and assign salads and desserts for the rest of the menu. People loved to be asked to bring their delicious potato salads, coleslaws and special desserts.
Good luck cutting those corners! And Happy Labor Day! Or Labor-free Day!
Need some last-minute Labor Day recipes? Be sure to check out our Summer Grillerama menu!