Tips, Tricks & a Recipe
A Little About Leafy Lettuce
by Leanne Ely, CNC
Here's today's TRICK:
What do you do with the lettuce you bought, but never got around to making into a salad? Lettuce that is a little brown, but not slimy, can be sauteed. Sauteed greens like lettuce, radicchio, and endive can be sauteed just like spinach and kale and make great side dishes. Try cooking your lettuce in a little olive oil along with some garlic. The best part is once your salad is sauteed your family and friends will never know it was a little on the brown side.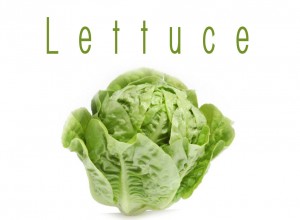 As a bonus, here's a TIP:
To keep your lettuce fresher longer, use paper bags not plastic to store lettuce.
And your RECIPE:
Dilly Cucumbers
Serves 4-6
3/4 cup sour cream
4 1/2 tablespoon green onion, finely chopped
3 tablespoons fresh dill, chopped
4 1/2 cucumbers, peeled and sliced
Romaine lettuce
In a mixing bowl, stir together sour cream, green onion and dill. Place in refrigerator for at least 20 minutes. Place cucumbers in serving bowl. Pour on sour cream mixture. Toss to coat cucumbers. Serve cucumbers over romaine lettuce.
Per Serving: 100 Calories; 6g Fat; 3g Protein; 9g Carbohydrate; 3g Dietary Fiber; 13mg Cholesterol; 25mg Sodium. Exchanges: 1 1/2 Vegetable; 0 Non-Fat Milk; 1 Fat. Points: 3
Hankering for a salad? Check out our Summer Salads Bundle. Summer is fading and this menu is going into the vault soon, so don't wait!
And don't forget to check out our Citrus Lane giveaway today!