Cooking is a basic life skill, as far as I'm concerned. Knowing how to cook is as important as knowing how to brush your teeth or how to drive a car. Well, knowing how to cook is probably more important than knowing how to drive a car because you have to eat three times every day of your life!
Perhaps you're just now learning to cook. Maybe you're starting out as a newlywed, setting up a kitchen as a college student, or perhaps you're simply adopting a healthier lifestyle that requires you to learn how to cook. Whatever the reason, as a new cook, you need to stock your kitchen with the proper tools. If you don't have a fortune to spend on kitchen tools (who does?), you're going to love me because I've put together a list of what I consider to be the essential basic items each kitchen must have.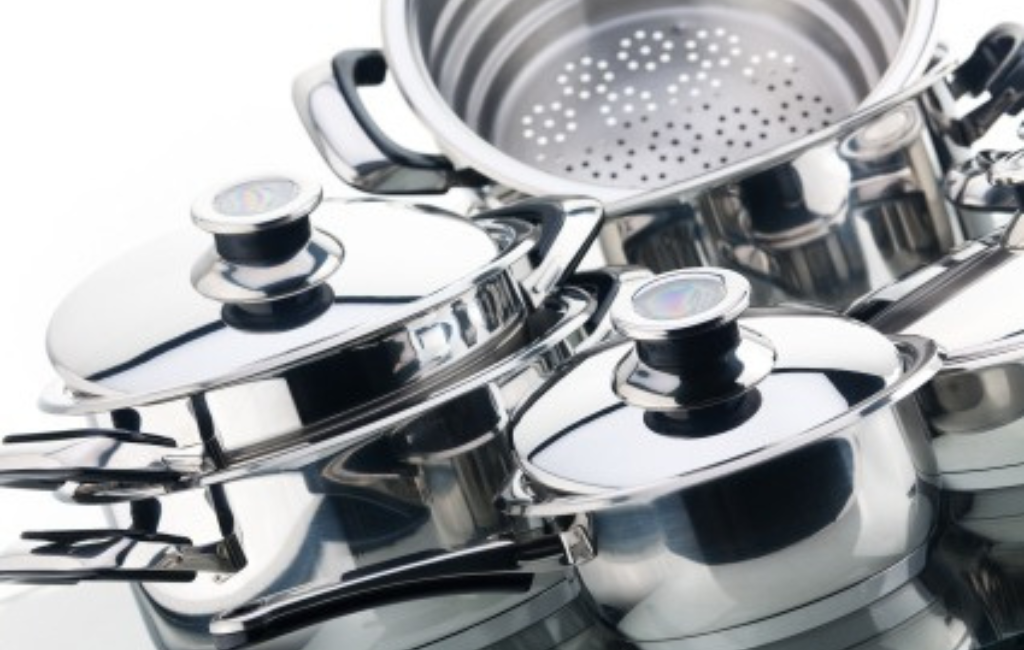 Knives
You'll need an 8-inch chef's knife for chopping and a small paring knife for peeling. There's no need to buy an expensive knife set when you're just learning to cook. If you have these basics, you'll be able to make just about anything.
Cutting boards
Get two cutting boards; one for meat and one for other items. I don't care if they're plastic, wood or bamboo, but you will need a couple of cutting boards.
Pots and pans
Get a good solid 10-inch stainless steel or cast iron skillet. Don't buy non-stick cookware no matter how small your budget is. It is very unhealthy for you.
You should have two pots: a large one for soup or pasta and a smaller one for grains and veggies.
A jelly roll pan, a covered casserole, and an 11"x9" pan will help you cook a variety of items from roasting a chicken to broiling chicken breasts.
While they don't necessarily fit in the pots and pans category, you will also need a set of mixing bowls.
Utensils
You'll need a can opener, a vegetable peeler, a slotted spoon, a silicone spatula, a couple of wooden spoons, dry and liquid measuring cups, measuring spoons and a set of tongs.
These basic items might be plenty to keep you going indefinitely! If you find that you're enjoying cooking more and more, you'll likely start picking up odds and ends like a steaming basket, a salad spinner or a garlic press. All of these items help to cut down on a bit of prep work, but they really are simply convenience items. You can steam veggies without a basket, you can dry salad greens with a dish towel and you can mince garlic with a knife!
If you would like to take your cooking to the next level, check out Online Cooking Camp!  Cooking Camp is ideal for the beginner cook but includes some advanced kitchen skills as well.  Click here to learn more.