With more than 400 stores in the United States, Trader Joe's has become a household name. Known for its everyday low prices, Trader Joe's promises value to its many faithful customers. There is a reason why you can actually find Trader Joe's fan clubs on Facebook. People LOVE this chain and its Hawaiian-shirt-clad cashiers. It's like an American institution.
The reason why this store can offer such low prices on great products is that they buy in large volumes and negotiate the best possible price with suppliers. Savings are then passed on to us!
Now, there are lots of health nuts who turn up their noses at the thought of shopping at Trader Joe's, because they believe that inexpensive equals lesser quality. But that isn't necessarily the case. Who doesn't like to save a buck?
While this chain is not the best place to buy fresh produce (though you may find good deals on easier-to-ship items like avocados, lemons, and sweet potatoes), it's a fantastic spot for dried goods.
Another note worth mentioning is that this chain is trying hard to do the right thing. Their seafood is sustainably-sourced, their private labeled products do not contain any GMOs, and all of their eggs are cage-free. Oh, and in 2007, they stopped using trans fats, artificial colors, flavors, and preservatives in their private labeled products. How 'bout that?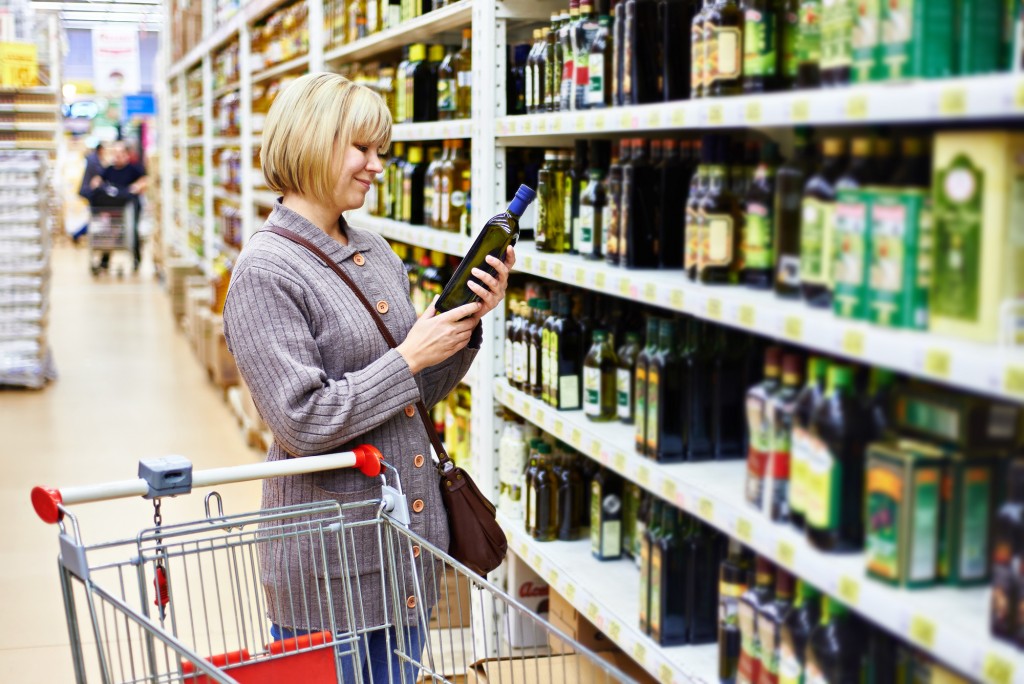 So some of the best spots to look for savings at Trader Joe's include…
Wine. We just have to get this out of the way right now. You can find some serious deals on wine at Trader Joe's.
Oils and vinegars. Coconut oil, olive oil, sesame oil. Check out their prices because you likely won't be able to beat them at your local grocer. Same deal with balsamic vinegars. They cost much less at Trader Joe's than even Costco sells them for.
Spices. You can find almost any spice you need for cheap.
Baking supplies. Baking powder (aluminum free), baking soda, unsweetened chocolate… look for these items under the Trader Joe's label. You'll be amazed by the prices.
Nuts and seeds. Sunflower seeds and almonds are often very well-priced at Trader Joe's. And quinoa. Cheap cheap cheap. Which reminds me of chia. Also great to pick up at Trader Joe's.
Coconut milk. I've bought canned coconut milk at Trader Joe's for 99 cents. I can't make my own for that price!
Beans and pasta. If you do pasta and beans, you can find fabulous prices (even on gluten-free selections) on 'em at Trader Joe's.
Cheese. If you love to experiment with cheeses (to go with your cheap wine, perhaps?), you will absolutely love the selection and prices at Trader Joe's.
Nitrate-free bacon. Always great deals on nitrate-free bacon at Trader Joe's.
Organic meats. Trader Joe's isn't the greatest spot to buy specific cuts of meats because there is not an in-store butcher, but you can often find great deals on organics here.
Frozen goods. You can often find excellent deals on frozen salmon and shrimp at Trader Joe's.
Keep in mind that this is a general guide. Depending on where you live, there will be different items available at your Trader Joe's, but chances are, you'll not find better pricing on specialty items than you will here. Give it a try and come back here to let me know what fab finds you've made at TJ's!
A great way to use all those fabulous deals you found is with Dinner Answers – subscribe TODAY!