SURPRISE! LOL, I bet you think our clocks are little off, right? Not exactly. See we're looking ahead and getting things together for the rest of the year–did you know in just 4 months time it'll be Thanksgiving? EEK! That's really not that long away! We've got so much great holiday stuff too, I wanted to give you a chance to grab it at the lowest possible price, $27 for EVERYTHING holiday that we've got!
INCLUDING:
Pleasing Pumpkin
Semi-Homemade Thanksgiving
Holiday Treats
Holiday Gift Giving Jars
Home-Baked Holiday Mailer
Christmas Cookie Exchange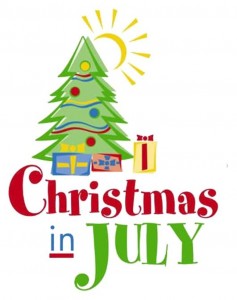 ALL of this, for just $27!! If you bought everything separate, it'd be $60–today, only 27 bucks. Why? HAPPY HOLIDAYS in July, y'all! LOL!!
CHECK OUT some of what these goodies have inside, they are FABULOUS:
Cranapple Sauce
Spiced Cidar Mulling Bags
Spiced Mochacinno Mix
German Chocolate Peanut Butter Cookie Mix
Loaded Baked Potato Casserole
Chocolate Chip Pumpkin Bars
Surprise Snowballs
Now, you might not want to do Holiday Freezer Menus, Holiday Gift Giving Jars, or the Home-baked Holiday Mailers right now, but you'll certainly be glad you got them all for over HALF OFF when the holidays roll around again before you know it! AND I KNOW you'll want the Money Saving Tips that's in the bundle!
As an additional bonus, we've added our exclusive e-cookbook (not even in our product line), Celebrations for the Freezer: menus, recipes, shopping lists, supplies, tools, and timelines to make all your celebrations for the freezer so you can get it all done in advance! Holidays like Christmas, Thanksgiving, Easter and Passover for example, not to mention the other celebrations where you need to entertain with food like dinner parties, brunches and barbecues! $27 value.
So don't wait!! These menus will be GONE till the weather cools down again! Get them while they're there, next week will be too late! Sale ends before you can say "Rudolph the red-nosed reindeer!" CLICK HERE NOW! Ho Ho Ho!
Love,
Leanne