Don't worry. I'm not going to sit here and tout the health benefits of marijuana! Hemp has an association with marijuana because they're both related. Hemp is a variety of Cannabis sativa, but it does not contain high levels of the stuff that gives you a high. It does have a whole lot of health benefits though. Hemp hearts are the shelled hemp seeds you'll find in health food stores.
Hemp offers a perfectly balanced ratio of omega-6 and omega-3 fatty acids. It's full of dietary fiber and vitamins A, D, E, and B. These little guys also contain iron, calcium, and sodium. They pack a real nutritional punch!
Here's what else they can do:
*Hemp reduces blood cholesterol helping to prevent the build-up of plaque in your arteries.
*Hemp can help improve your memory and it can also help prevent diseases such as Parkinson's and Alzheimer's.
*Hemp can help you lose weight by reducing food cravings. Eat it for breakfast to stave off the munchies through the day.
*Hemp can prevent diabetes, and certain types of cancers and it can keep your digestive tract healthy and clean.
Add hemp to your diet by tossing them in your baked goods, smoothies, cereals, and yogurt.
Here's your Trick:
Eat 2 or 3 tablespoons of hemp seeds each day for optimal results.
Here's your Tip:
Store hemp seeds in the freezer where they will keep fresh longer.
And your Recipe: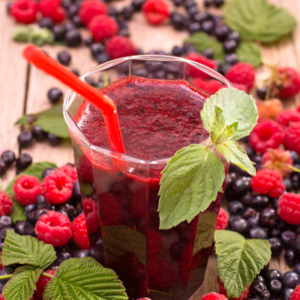 Fruit Smoothie with Hemp
Ingredients
1/3

cup

frozen organic blueberries

1/4

cup

frozen organic raspberries

1/4

cup

frozen papaya chunks

1/4

cup

coconut milk

1/2

cup

coconut water

1

squirt

local honey

2

tablespoons

hemp seeds

water as necessary
Instructions
Put everything in the blender and let 'er rip. I blend for a good couple of minutes to make sure everything is completely blended.
PS–You can receive delicious menus (complete with shopping lists!) like this delivered right to your email inbox by subscribing to Dinner Answers today!