Plump, sweet and juicy red raspberries are my personal favorite.
In honor of my favorite berry, today I'm going to give you a trick, a tip and a brand new recipe featuring these gorgeous little treats!
Now, there is much more to love about raspberries than their amazing flavor. They are also packed with nutrition, as most berries are. Raspberries are especially high in an antioxidant called ellagic acid, which is a potent cancer fighter. Raspberries also contain special flavanoids that have antifungal properties, so eat up!
I love raspberries any which way, but especially in smoothies!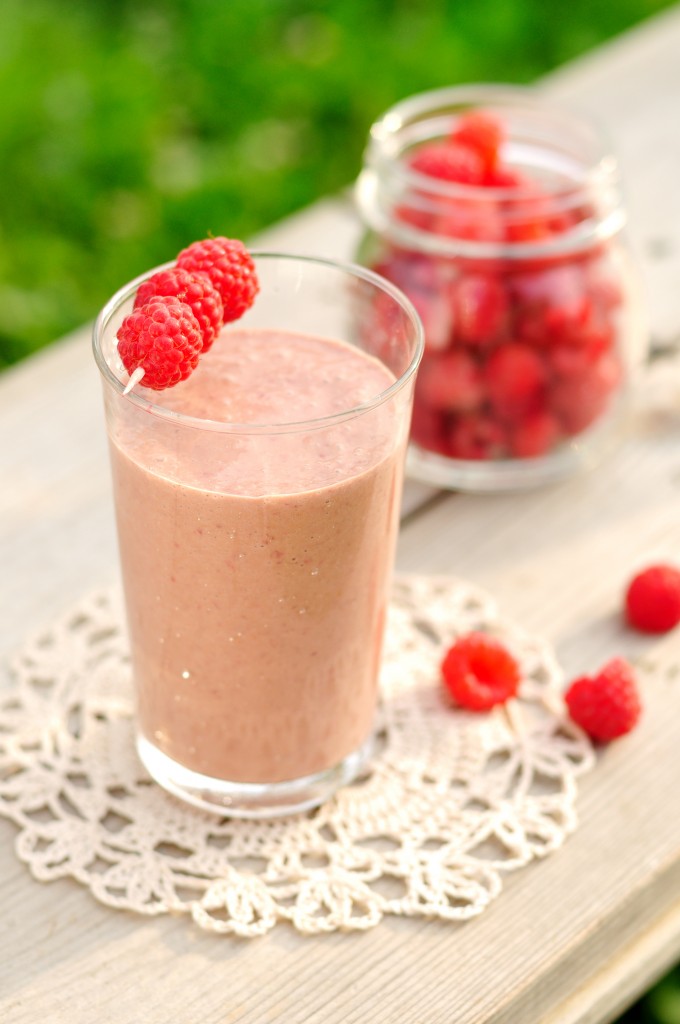 Here's today's Trick:
Add raspberries to your salad tonight! They're especially good with walnuts and my favorite homemade vinaigrette (1:3 balsamic vinegar to extra virgin olive oil with a clove of pressed fresh garlic).
A Tip:
Raspberries go moldy extremely quickly, so you should eat them the day they've been picked. You also shouldn't wash them until you're just ready to use them.
And a Raspberry Recipe: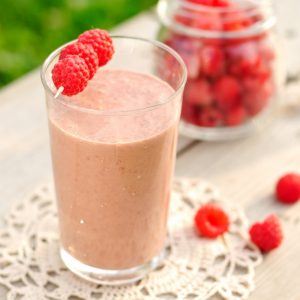 Raspberry Cordial Smoothie
Instructions
Place all ingredients in a blender; blend until smooth and enjoy!

It's ok to add a tad more milk of your choice, if a thinner smoothie is preferred.
Looking for more delicious recipes like this one? Check out our Smoothie Recipe Bundle today!