Often thought of as a side dish, salads can make tasty, energizing meals. Added bonus: they're quick and easy. We have all heard the horror stories of 1500 calorie salads—you need to be cautious about the toppings, but aside from that, you can let your imagination run wild.
Remember that there are many types of lettuce, not just boring non-nutrient-rich Iceberg. Try adding green leaf or red leaf lettuce, radicchio, spinach, Romaine, curly endive, and more. Try various combinations. The more different varieties you use the more nutritious your salad becomes.
Throw in sprouts, unlimited veggies, a bit of fruit too! Sprinkling on a topping of nuts (just a bit) will make your salad a truly divine meal. Try to buy only organic, locally grown produce. This will go far in helping your salad taste delicious and up your nutritional quotient.
Did you know that you can create dressings from veggies and fresh fruit? You can make a wonderful "French" dressing by mixing together little pureed avocado, balsamic vinegar, spicy hot chili sauce, and a little honey for sweetener. Experiment with different flavors. You might surprise yourself!
Flavored vinegars, extra virgin olive oils, spices, and some imagination, and you can do away with store-bought unhealthy processed dressings.
To add a little extra protein punch, add in some grilled marinated chicken breasts, fish, or leftover steak. There you have it, a salad fit for a meal. It's a perfectly acceptable plan to serve this kind of salad meal to company too. The best part, it's easy and you can still enjoy your guests.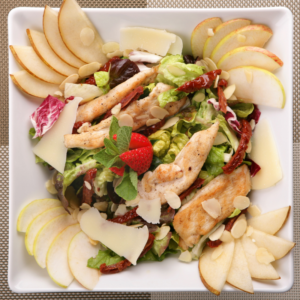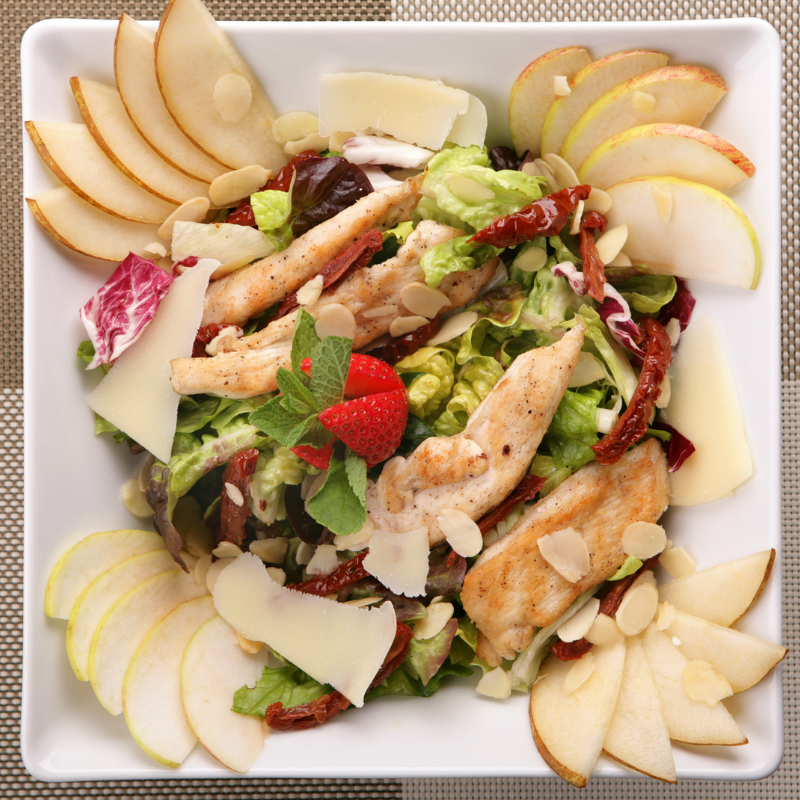 Dinner Salad
Ingredients
SALAD:
6

cups

mixed salad greens

make sure some of it is spinach

1

cup

chopped carrots

2

tablespoon

chopped red onion

1

Gala apple

cored, and cut into 1/4- inch cubes

2

tomatoes

diced

1

tablespoon

almond slivers

1

roasted or grilled chicken breast

cut in strips
DRESSING:
Mix together

1/2

tablespoon

honey

1

tablespoon

balsamic vinegar

1

squirt

hot chili sauce

like Tabasco

2

tablespoons

extra virgin olive oil
Instructions
Make as much of this dressing or as little as you want and store in the fridge to use anytime you need it.