In the midst of our busy lives, it's easy to be constantly striving to do "one more thing" and forget about the most important things in life: connecting with those we love. We procrastinate in our relationships even and forget that those little faces we're wiping off with a washcloth after dinner, will one day not need mother's touch to keep their faces clean. Life goes fast and it can be full of regrets if we procrastinate on the important stuff.
As a nutritionist, I beat my nutritional drum long and hard that you need to eat right in order to have a quality life. I try to remind parents that we have a responsibility toward our children– that we're feeding souls, not filling holes. That our bodies NEED and REQUIRE healthy food or we're headed for disaster. But put the need for each other into that equation, too. As families, we are blessed that we can sit down to the dinner table together and break bread. We can look across the table at the people we love and not just savor the food, but the savor the moment if we choose not to put it off.
Try taking the next step and plan on dinner around the table more regularly. I've written previously that the dinner table is a place of family communion and place to reconnect with those you love most. It is–when it's used. If you need help planning dinner, check out my website for a week's menu of healthy recipes and the grocery list to go with it.
Celebrate your dinner table–don't put it off. Dress it up with some flowers (or a bowl of fruit), and make a good dinner—recipe included!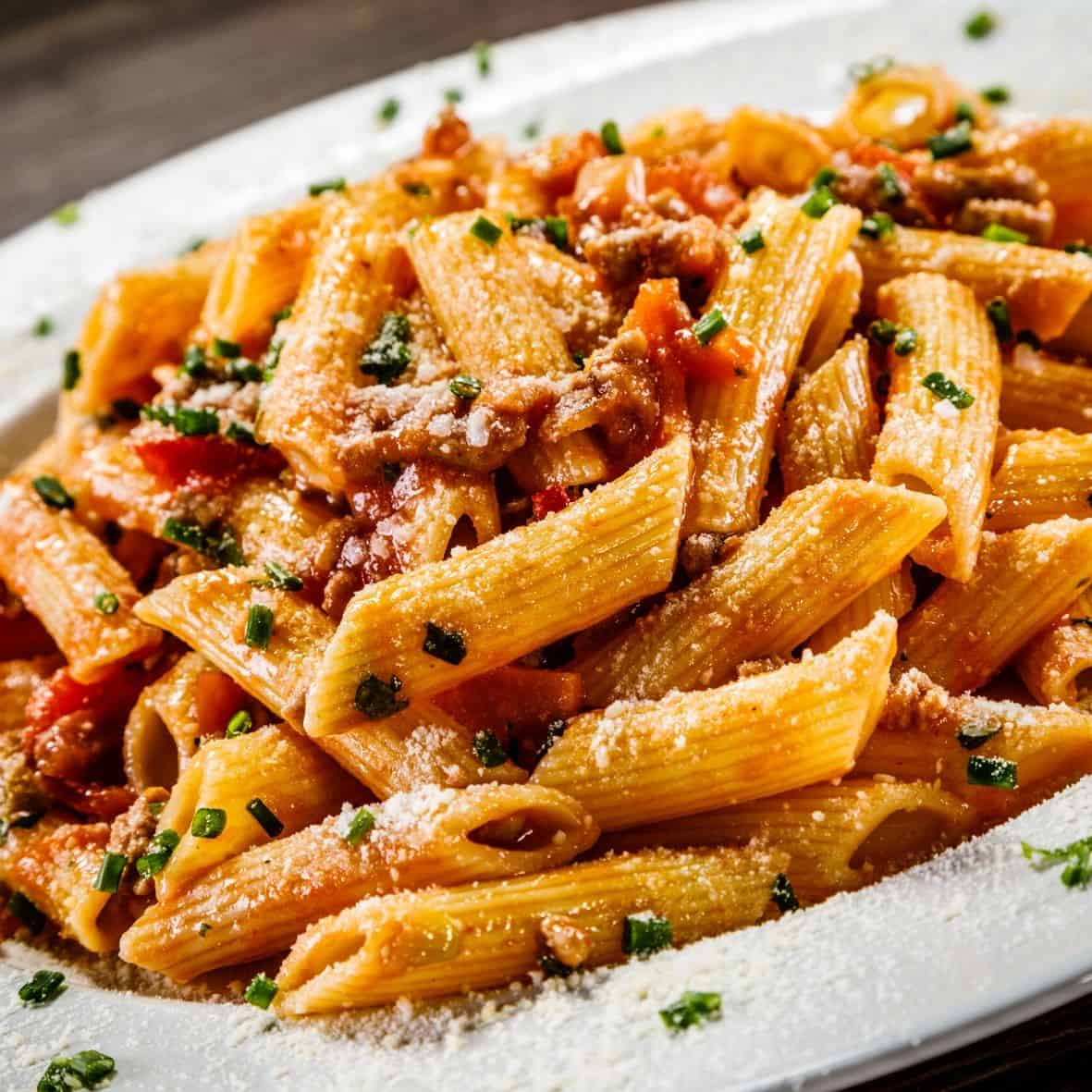 Easy Tuscan Pasta
Ingredients
3

tablespoons

olive oil

3/4

cup

coarsely chopped carrot

1/2

cup

onion

1

28-oz. jar

garlic and onion spaghetti sauce

make sure your brand doesn't have high fructose corn syrup!

1/2

teaspoon

crushed red pepper flakes

1

19-oz. can

white beans

drained and rinsed

3

cups

penne pasta -- uncooked

chopped fresh parsley

optional
Instructions
In a large skillet over medium heat, heat oil; add carrot and onion.

Cook 5 minutes, stirring occasionally, or until tender.

Stir in pasta sauce and crushed red pepper, heat to boiling.

Reduce heat; simmer, covered, 5 minutes.

Add beans; heat through.

Meanwhile, cook pasta according to package directions; drain.

Spoon sauce over hot pasta; sprinkle with parsley, if desired.
Notes
Per Serving: 458 Calories; 12g Fat; 18g Protein; 72g Carbohydrate; 12g Dietary Fiber; 0mg Cholesterol; 538mg Sodium. Exchanges: 4 1/2 Grain(Starch); 1/2 Lean Meat; 1/2 Vegetable; 2 Fat.
SERVING SUGGESTION: Big green salad and some garlic bread!