Dinner Diva
Surf's Up! Which Shellfish is Best for You?
By Leanne Ely, CNC
Did you know that shellfish abounds in omega-3 fatty acids and iron – both of which you need consistently in your diet.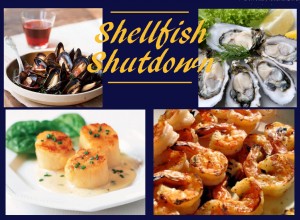 Shrimp can actually help balance out your cholesterol if you eat it steamed or grilled. So as the Australians say, "throw another shrimp on the barby!" Naturally high in protein, low in fat, shrimp can be had in many different sizes. Throw some in your salad, in a pasta dish or grill some gorgeous big ones marinated in teriyaki; absolutely delicious.
Scallops are another delicious shellfish teeming with omega-3 fatty acids, but these lovelies in particular are jammed full of vitamin B12; vital for heart health. I love me some fat juicy scallops over a bed wilted garlicky baby spinach. So easy to make and so good!
And, just like mussels and oysters, scallops have a fair amount of magnesium and potassium, key components in moderating your blood pressure.
So give your taste buds a vacation, and treat them to a little seaside inspired dinner. Your body will reap more benefits than just the slight glow of a tan!
All of our 20 For the Freezer menus have a session dedicated to seafood. Check them out!