Grown in marshes and harvested in bogs, cranberries are beautiful as well as nutritious. This indigenous American berry is full of all kinds of good stuff including vitamin C, vitamin E, potassium, magnesium, iron, and folate, wow!
Here's today's TRICK:
Because they're available now, get your fresh cranberries while you can, stick them in the freezer, and use them up throughout the year! Why should cranberries be a holiday food only?
And here's a TIP:
Cranberries will help protect your urinary tract against infections. It's the phenols and antioxidants that make it so powerful. But the sugar undoes this powerhouse, so unsweetened is your best bet!
And your RECIPE:
(from our Low Carb Dinner Answers menu):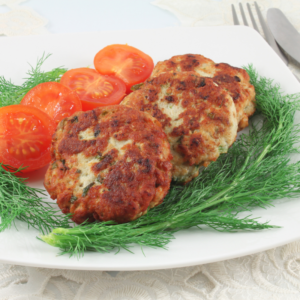 Cranberry Turkey Burgers
Ingredients
1

pound

lean ground turkey

or use lean ground beef, or ground chicken for that matter!

2/3

cup

dried cranberries

if unavailable in your grocery, omit

1/3

cup

quick cooking oats

1/3

cup

green onion

chopped fine

2

tablespoons

fresh orange juice

3/4

teaspoon

ground allspice

1/2

teaspoon

ground ginger

1/2

teaspoon

dried basil

1/2

teaspoon

cinnamon

Freshly ground black pepper

to taste
Instructions
Preheat oven broiler or barbecue to medium high. If using barbecue lightly grease grills.

Combine all ingredients in a large bowl. Mix thoroughly and form into four patties. Grill on medium high for 5-7 minutes per side or until meat is no longer pink in center. Serve immediately.