Today's focus is on: Zucchini!
I am lucky enough to have some planted in my garden and it's going crazy. I've had about 4 zucchini so far and YUM, delish! Here are some things you need to know about zucchini: 1) massively low in calories—one large zucchini is only 16 calories! 2) plenty of phyto nutrients including beta-carotene, B vitamins, a little vitamin C and plenty o' potassium!
Here's a TIP:
Small to medium sized zucchinis are most tasty. Look for a smooth, unblemished skin and nice dark green color. Tasty zucchs skin should feel soft, but the zucchini itself should be hard and not squishy (that means its past its prime, yuck!)
And a TRICK:
To change things up, I grate my zucchini, sautéing it in garlic and olive oil, topping it with a little freshly grated Romano cheese and fresh ground pepper. Nice side dish and almost rice-like or pasta-like in texture.
And your RECIPE: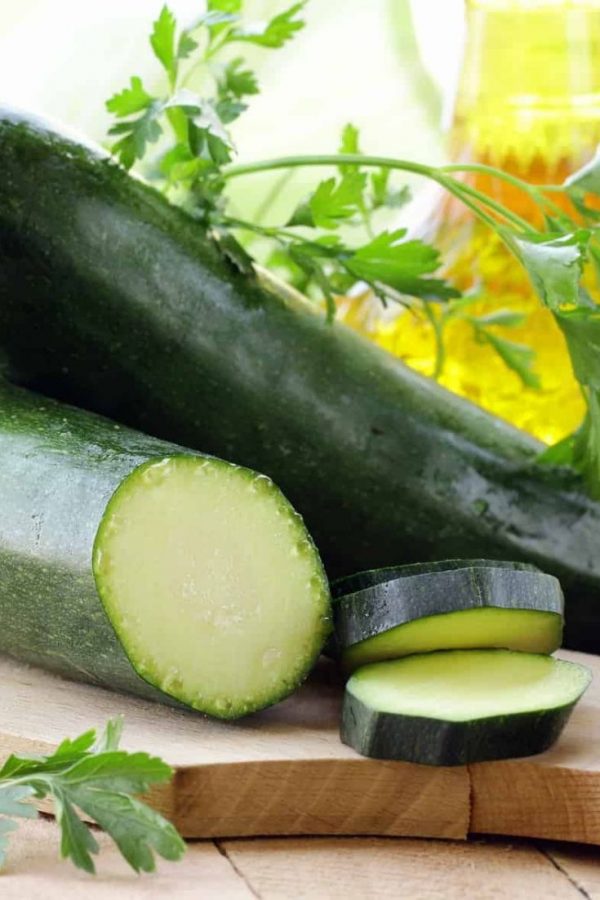 | | |
| --- | --- |
| | |
Prepare orzo according to package directions; drain and rinse under cold water. Drain again very thoroughly. Place in a large bowl.

Stir in the zucchini, olives, green onions, celery, tomato, and green bell pepper.

In a small bowl, beat together the olive oil, vinegar, garlic, oregano, dill, salt and pepper.

Pour over the salad and toss to coat well.

Sprinkle on the feta cheese and toss again. Add the mayonnaise and toss gently.

Chill at least for 2 hours and bring to room temperature before serving.
Per Serving: 546 Calories; 30g Fat; 14g Protein; 57g Carbohydrate; 4g Dietary Fiber; 28mg Cholesterol; 553mg Sodium. Exchanges: 3 Grain(Starch); 1/2 Lean Meat; 1 1/2 Vegetable; 0 Fruit; 5 1/2 Fat; 0 Other Carbohydrates. Points: 15
SERVING SUGGESTION: Serve with a simple caprese salad: sliced ripe tomatoes, layered with fresh basil leaves, sliced mozzarella and drizzled with extra virgin olive oil. Fresh ground pepper over the top finishes it beautifully.