Artichokes are actually big thistles, a member of the sunflower family. I bet you didn't know that, did you? Watch for when they are coming into peak season so you can take advantage of the sales that are going to be out there and enjoy this fun, fiber-filled veggie. Don't know how? That's why I'm here!
Here's today's TRICK:
Choose heavy 'chokes, size doesn't matter—big ones grow at the top of the stalk, the little ones come out of the sides. You want the leaves to "squeak" when you rub them. Little streaks of brown are indicative of a delicious flavor, nothing to worry about. If the 'choke is starting to "bloom" and the leaves are opening and it feels light and hollow, it's too old, don't buy it.
And here's a TIP:
For easy preparation, wash with cool water, cut off the stem and the tip with a sharp knife. Use your kitchen shears to snip all the little sharp ends off the individual leaves—don't worry, it doesn't take much time at all. Steam standing up in a vegetable steamer till tender (you can pull a leaf off easily) and serve with a lemon/mayo dipping sauce. (I use low-fat mayo mixed with fresh lemon juice, about 2:1) YUM!!
And your RECIPE:
If preparing those big old artichokes intimidates you, you can still enjoy the delectable artichoke heart with this easy recipe.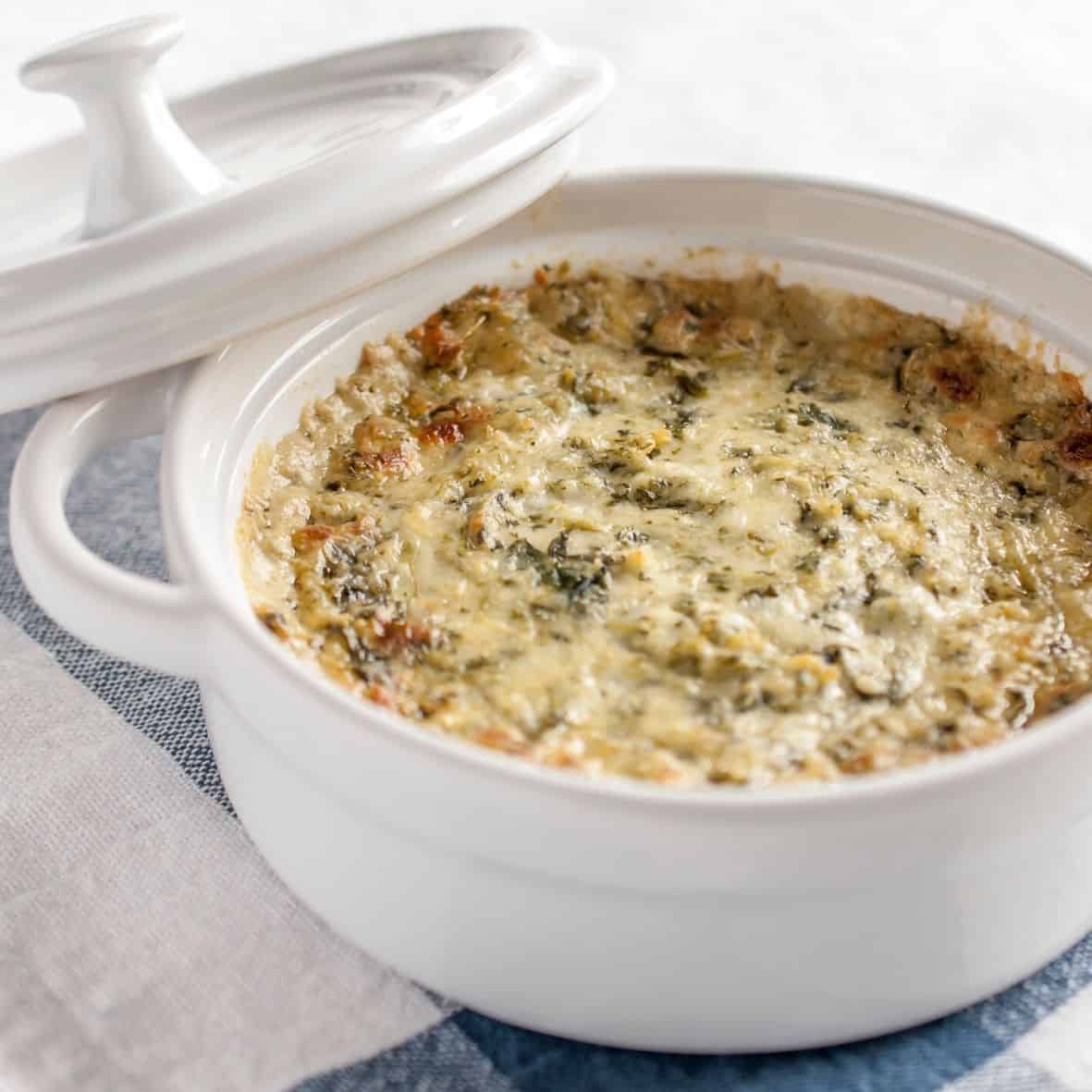 All About Artichokes
Ingredients
1

8-oz pkg

low-fat cream cheese

1/4

cup

low-fat milk

4

ounces

canned artichoke hearts

drained and chopped

1

10-oz pkg

frozen chopped spinach

drained

1/2

cup

salsa

your favorite jarred variety

1/4

cup

grated Romano cheese

1/4

cup

shredded Monterrey Jack cheese

1/2

teaspoon

garlic powder
Instructions
In a food processor, add all ingredients and chop, chop, chop till smooth.

Heat and serve with the usual fixin's: veggies, healthy chips, cut-up whole grain bread...
Notes
COOKING NOTES: You could double this and serve at a party, you could use as is and give it to the kids for a fun chip and dip lunch. It really takes almost no time to make and it's substantial enough, too. Make sure it's smooth, no chunks allowed--chunks will probably freak out the kids.
Per Serving: 38 Calories; 2g Fat; 2g Protein; 2g Carbohydrate; trace Dietary Fiber; 8mg Cholesterol; 131mg Sodium. Exchanges: 0 Grain(Starch); 0 Lean Meat; 0 Vegetable; 0 Non-Fat Milk; 1/2 Fat; 0 Other Carbohydrates. Points: 1
Looking for more delicious appetizer recipes like this one? Check out our Dinner Answers program today!