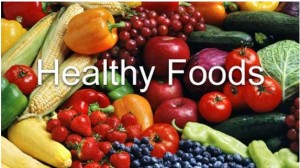 In life, it's the little things that count. Not the great big momentous occasions, but the daily moments that all strung together, make up your own personal circle of life. We cannot measure the quality of our lives by the big events like birthday celebrations, weddings, baptisms and graduations. It's the day-to-day stuff that makes up your life.
This is also true with eating. It's not just the big meal occasions—dinner out, Thanksgiving, birthday cake and such. Becoming a healthy eater has everything to do with daily decision making over what will go in your mouth, rather than worrying about a special occasion (I say, splurge and enjoy it! The next day, do penance and throw in a little extra exercise and pare a few calories off your daily intake for the next few days.)
But it's those daily decisions that count; to choose not to drive thru and wait an extra 15 minutes to get home to real food. It's choosing fruit over donuts; water over soda and not to have that bowl of ice cream watching TV. Those are the little decisions that matter much more so than eating an extra piece of pie at Thanksgiving. Yeah, overindulging is hard on your body and we talk about being "Thanksgiving full" as the ultimate test of fullness, but the daily awareness of what you put in your body is what the definitive cause and effect of how your body looks, feels and operates.
Sometimes it's easy (like the above example of fruit over donuts). Other times, it's harder to know what to do. Here are some easy swaps to help you to save calories, your health and your sanity, too, so you know that what you're doing will make a difference!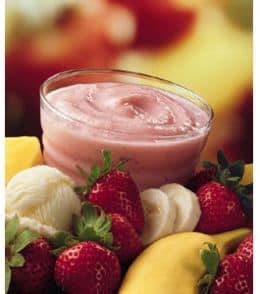 Instead of a blueberry muffin (which, let's be honest, is really a cupcake with blueberries in it!) have a cup of lowfat yogurt with 1/2 a cup of blueberries stirred in. Save yourself 249 calories (and some considerable fat and sugar grams!).
Instead of a 2 slices of whole wheat bread, have 1 Orowheat Sandwich Round (whole wheat also), saving yourself 140 calories!
Instead of 1 cup of white rice, have 1/2 cup of brown rice mixed with chopped steamed broccoli. You've just saved yourself nearly 100 calories (and ratcheted up the fiber count, too!).
Instead of a pork chop, go for an equal serving of pork tenderloin and save yourself 50 calories (plus a lot of fat grams!).
It's not that difficult to make a big difference a little bit at a time. Awareness counts as much as calories do. Keep that in mind as you hit the grocery store this week!