Hello again (Caroline here)!
It's been farrrrrrrr too long since I wrote out pt. I – but between being in and out of service and constantly being on the road, we've been simply having too much fun!
The last time I posted, we were driving through Kansas – the never ending state. So there's a bunch to catch you all up on!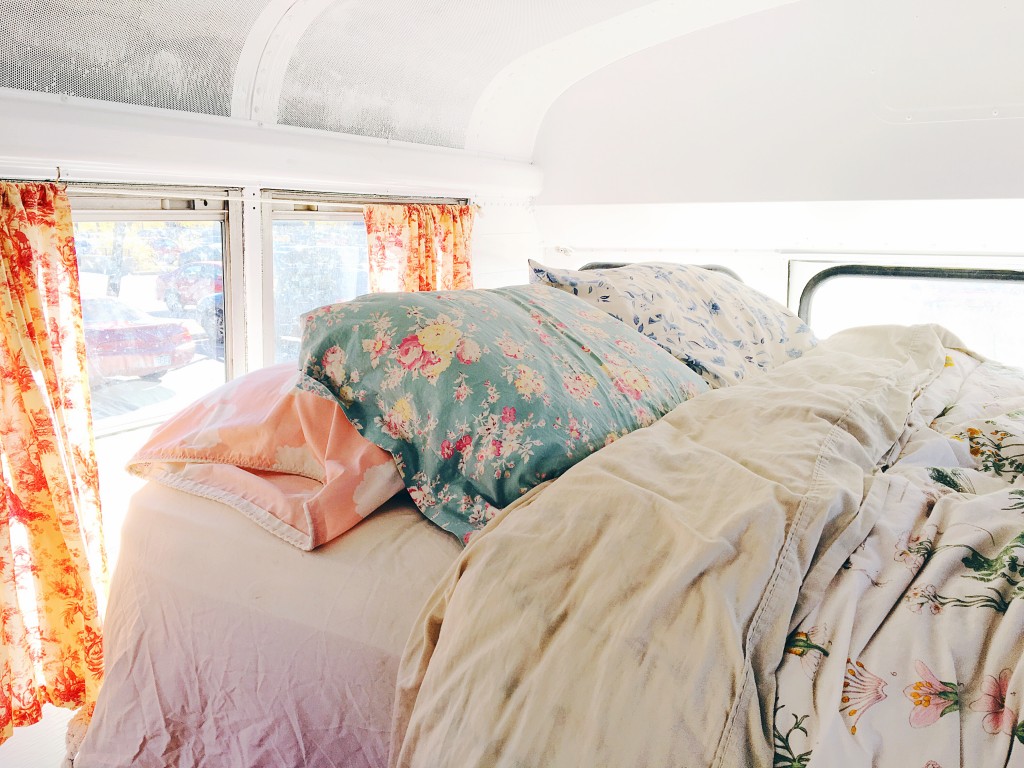 Once we finally reached Colorado, we headed straight for Rocky Mountain National Park. We managed to snag a camping spot to park in, and enjoyed the very last of the blazing yellow birch trees weaving through it's neighboring evergreens. Every few minutes we were serenaded by persistently bugling elk, and we also caught a glimpse of a few mule deer stags! The second day we were there, we drove up as far as we could, and found an incredible overlook with a 180 view of the majestic Rockies. We decided to have our afternoon tea nestled right there, and were lucky enough to get a small flurry of snow (to really make the atmosphere)!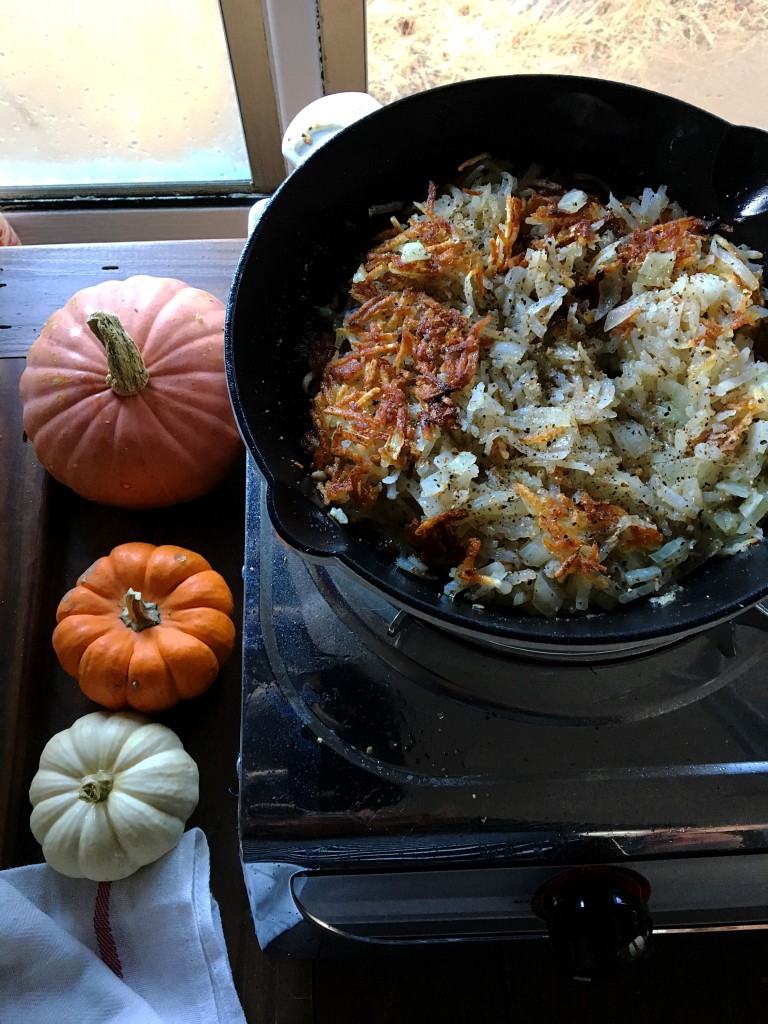 Another discovery whilst camping here: hashbrowns are best made in a skillet with loads of butter and onion!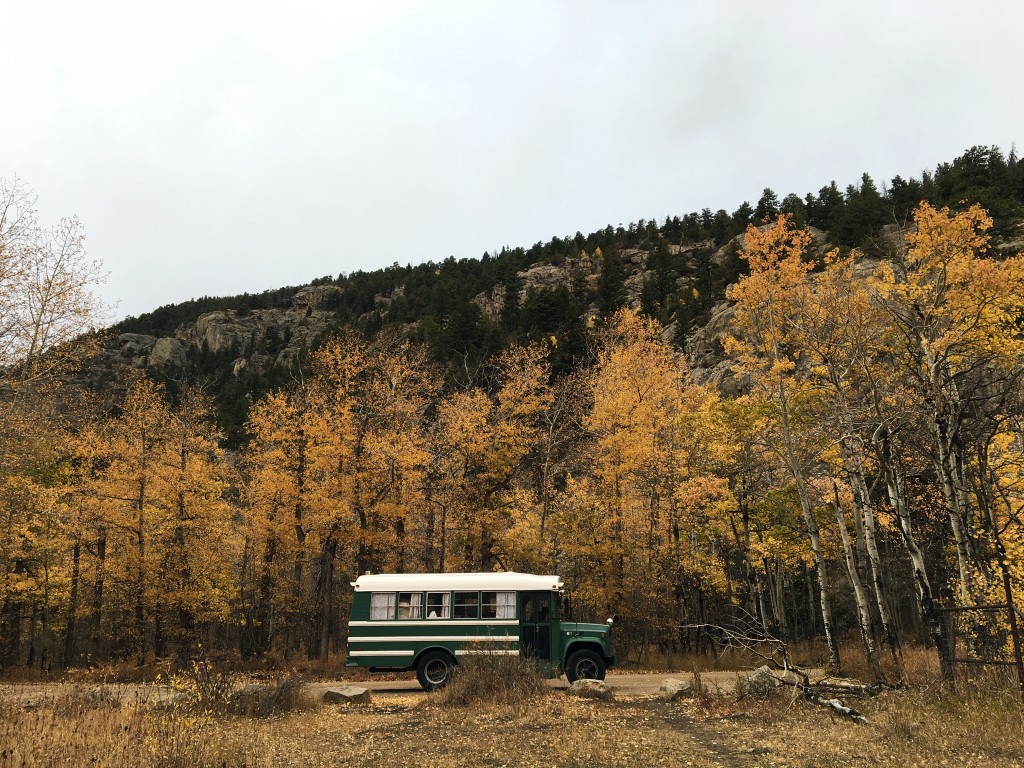 After we left Rocky Mountain National Park, we drove down the state a bit and continued west towards Utah. We did have a quick lunch break in Boulder, where I had the best Chinese food I've ever tried in my 26 years. After experiencing that glorious bowl of dan dan noodles, I'm convinced all previously visited Chinese restaurants were great lies. If you're ever in Boulder make it a point to eat at: Flower Pepper Chinese (pictured below!).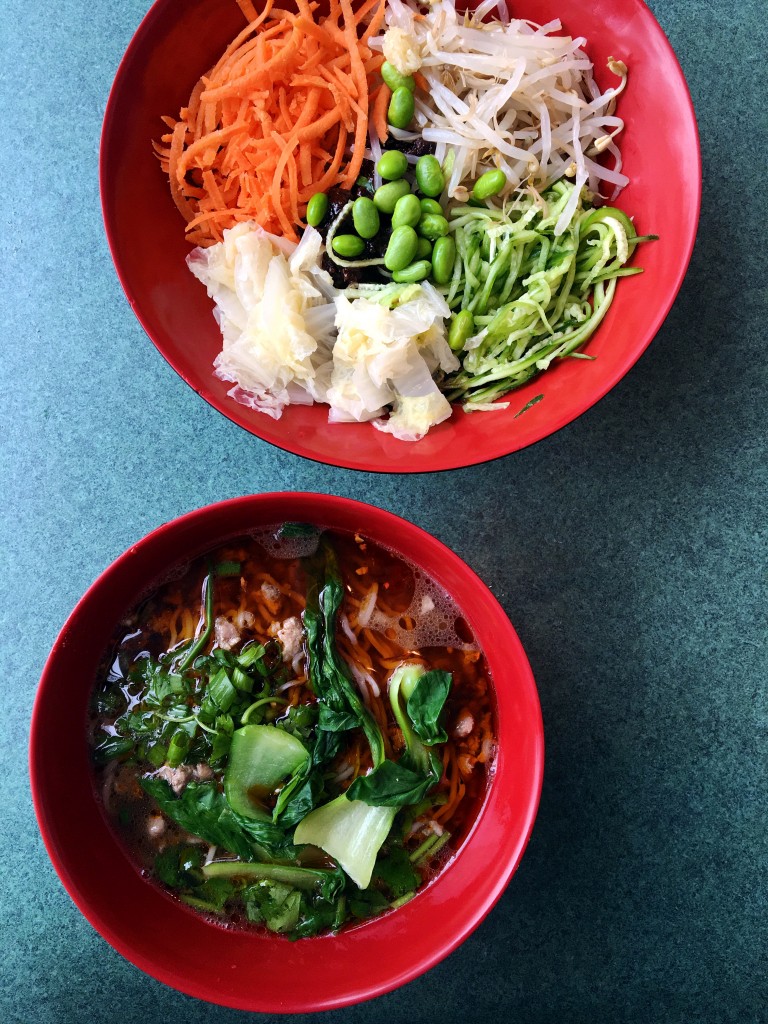 Way too late at night, we FINALLY pulled into Utah and parked right outside of Canyonlands National Park. We're not particularly fond of the desert (and neither are our husky pups, as you can imagine) so we didn't spend tons of time in this area. We saw incredible views and what seemed like eternal layers of canyons, thendrove down and stopped to make lunch a little general store before quickly driving through Arches National Park. This also happened to be our 3rd anniversary, and an anniversary miracle happened: the general store had public showers. Sure, it cost us $20 for each of us to shower, but oh mama, that was probably the best anniversary gift we've ever given each other. Just so you have an idea: we hadn't showered since leaving North Carolina, to say it was overdue is a severe understatement. Baby wipes and dry shampoo can only do so much…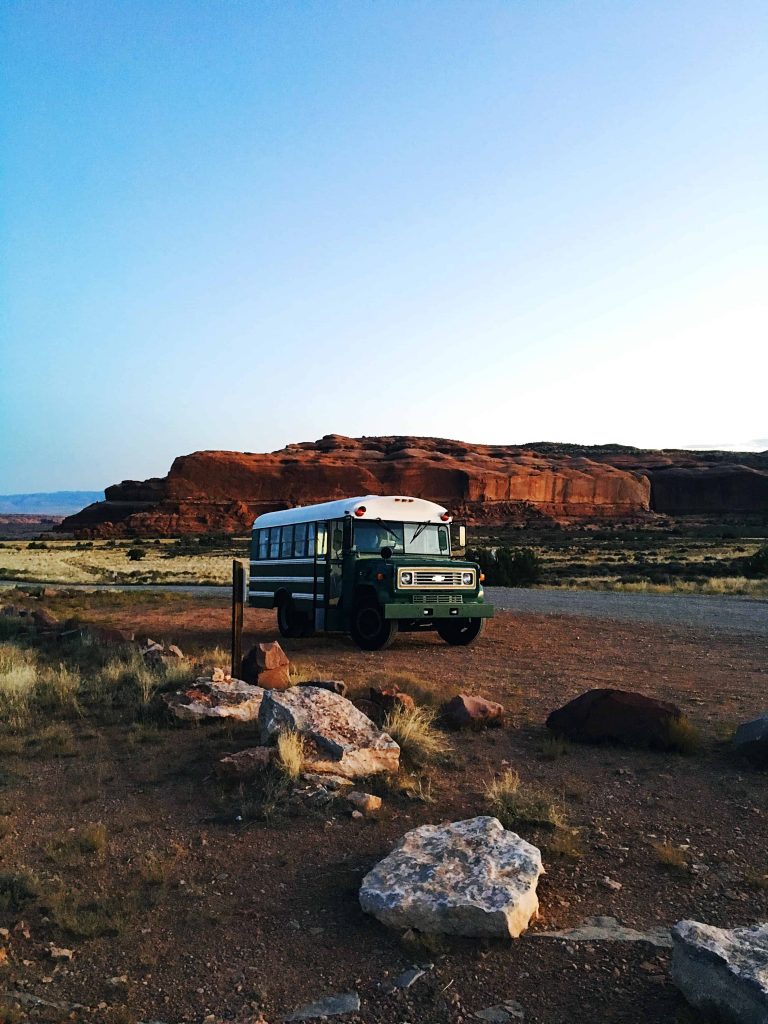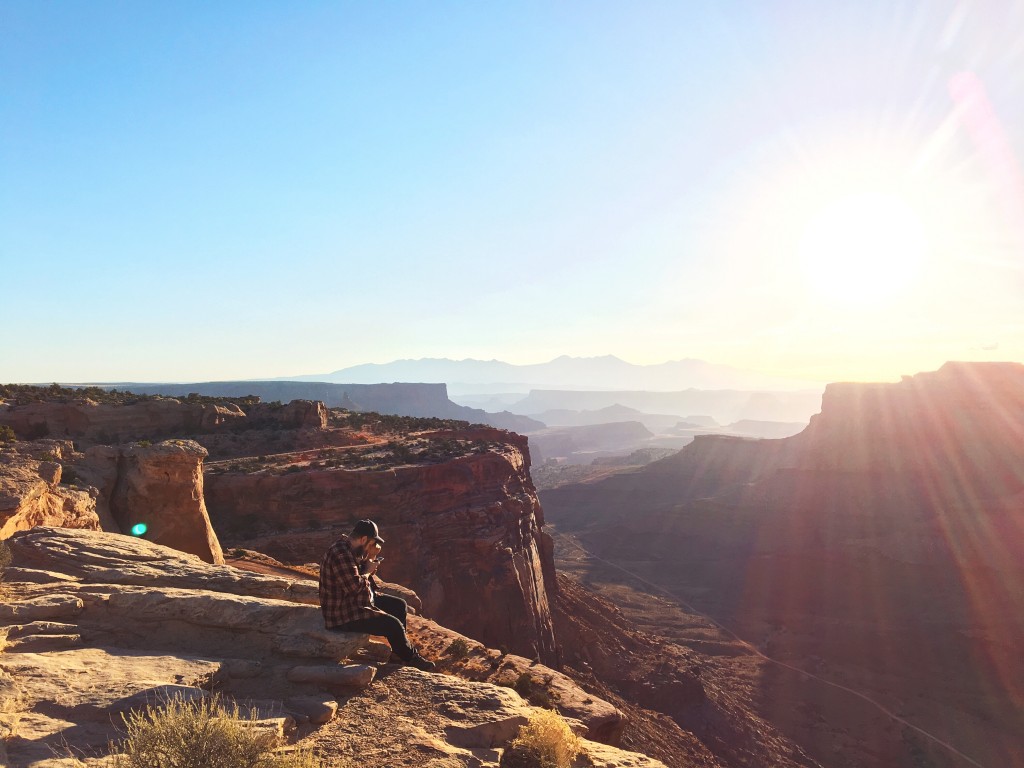 We quickly drove through Arches, beautiful to see but we were ready to see some plant life again, so after driving up to a few overlooks, we got back on the road and headed south for Zion National Park!
I'm going to leave off here, even though we've been to several more places not listed (we're currently in California!) but since I haven't had a chance to post part two till now, I don't want to dump all of our adventures in one post, so I'm going to save our other remarkable stops for future parts in this series! We'll pick up on Zion 😉