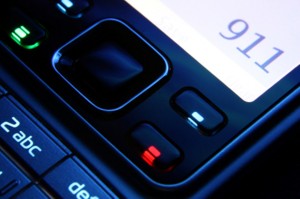 The fact is, we all have emergencies in our lives, whether it's running out of milk when the cereal bowls are waiting or a full-blown, act of God type of emergency. On any given day, you can hear about a handful of emergency situations across the globe on the evening news.
This is the reason we pioneered our Emergency Pantry Menus so you are covered whether your emergency is something as simple as a missing ingredient or if you need to cover your mealtime bases with a power outage in your home; whichever it is, we've got your back.
Our Emergency Pantry Menus give you the opportunity to stock your pantry in such a way that regardless of your power situation (or lack of perishable ingredients), you can always make dinner or another meal you need to provide for your family.
With such meals as Thai Chicken and Noodles, our Pantry Soup Mix, Sweet and Sour Chicken, Crisis Chili and Beany Taco Soup, our recipes are delicious, family-friendly, easy to make and completely made with pantry items so you will always have a back-up plan in whatever emergency life hands you.
Both volumes together have 18 recipes and retail for $15. But today, we are offering these fabulous Emergency Pantry Menus with two other terrific time saving volumes–our Ultimate Mix eBook and our Pantry to Freezer Menu. The Ultimate Mix eBook is filled to the brim with recipes for spice blends like Cajun Seasoning, Taco Seasoning, Herbs de Provence to name a few, PLUS easy mixes like Blueberry Muffin Mix, Honey Bran Muffin Mix, Oatmeal Date Muffin Mix and recipes to make mixes for soups and pastas as well (Split Pea Soup Mix, Cream of Potato Mix, Seasoned Rice Mix, Curried Rice Mix and MORE!). There are 46 mix recipes in all–retails for $27 normally.
Our amazing Pantry to Freezer Menu is the BOMB, 20 recipes designed to help you get dinner done QUICK…see how this works?
1) The only fresh ingredients needed are onions, milk and potatoes. We figured you probably already had these on hand (if not, they're inexpensive purchases next time you go grocery shopping).
2) For the chicken, beef and pork sessions, you precook the meats all at once; then assemble each session from there. You will see this in more detail once you read through the material.
3) For the fish session, we're using canned tuna and salmon to keep costs down.
Recipes include Quick Hamburger Soup, Alpine Chicken and Broccoli, and 18 more! A retail value of $20.
Altogether, everything would be $62, but TODAY its only $27!! WAY OVER 50% off!
Do me a favor, will you? Be PREPARED! Emergencies happen, but you can avoid a catastrophe by being prepared.
GET YOURS TODAY!!! ==> $27 <== Don't wait, click here ===> $27
Love,
Leanne