Cookies, cocktails, cheese and hors d'oeuvres. There's temptation at every turn during the holidays, but even though it's tough to stay on track, it's certainly not impossible.
As far as I'm concerned, the toughest part of the holidays when you're trying to stay healthy and trim is all those potlucks and Christmas parties.

I find one of the best ways to avoid eating all of those rich foods is to bring my own lighter options along with me. Whether it's a cocktail party or a big family potluck, I bring dishes that fit my own personal lifestyle so that I know there will be something there I can eat. It also helps to encourage nutrition among fellow party-goers. And really, it's helpful for other guests who are in the same healthy eating boat.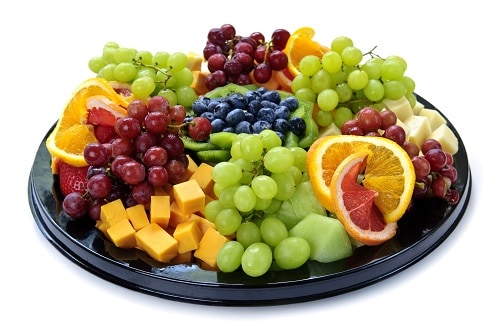 Now, use your own common sense here, folks. If you're invited to a business function or a more formal event where bringing along food would be considered uncouth, then stick to the lighter options and indulge in one or two dishes that you REALLY feel will be worth the calorie splurge.
But, if it's a casual family get-together or a house party, the host or hostess will probably appreciate your contribution.
Here are some great healthy ideas to bring to a potluck or cocktail party:
Fruit tray
Veggie tray
Shrimp ring
Meat and cheese platter
Deviled eggs
Bacon-wrapped dates
Bacon-wrapped scallops
Bacon-wrapped anything!
Salad
Chicken wings
Roasted chickpeas
Hummus
Guacamole
Stuffed mushroom caps
For delicious, health-conscious recipes, subscribe to Dinner Answers today!