To say this is a busy time of year would be an understatement. Soon there will be all that shopping and the wrapping, the school concerts and the holiday parties, there's bound to be an evening or two that, despite your best efforts, it's just too difficult to put a balanced meal on the table.
One thing I love to do to make sure we get our nutrients into us on one of those evenings (if I don't feel like putting together a freezer meal) is to whip up a batch of smoothies.
This is also a good habit to get into when you're heading out to a holiday party. If you know that your children (and yourself) will be loading up on empty calories at the annual soirée, blend up some festive smoothies before you leave home and get some green into you that way.
Smoothies also make a wonderful snack for Santa or a fun breakfast drink on Christmas morning!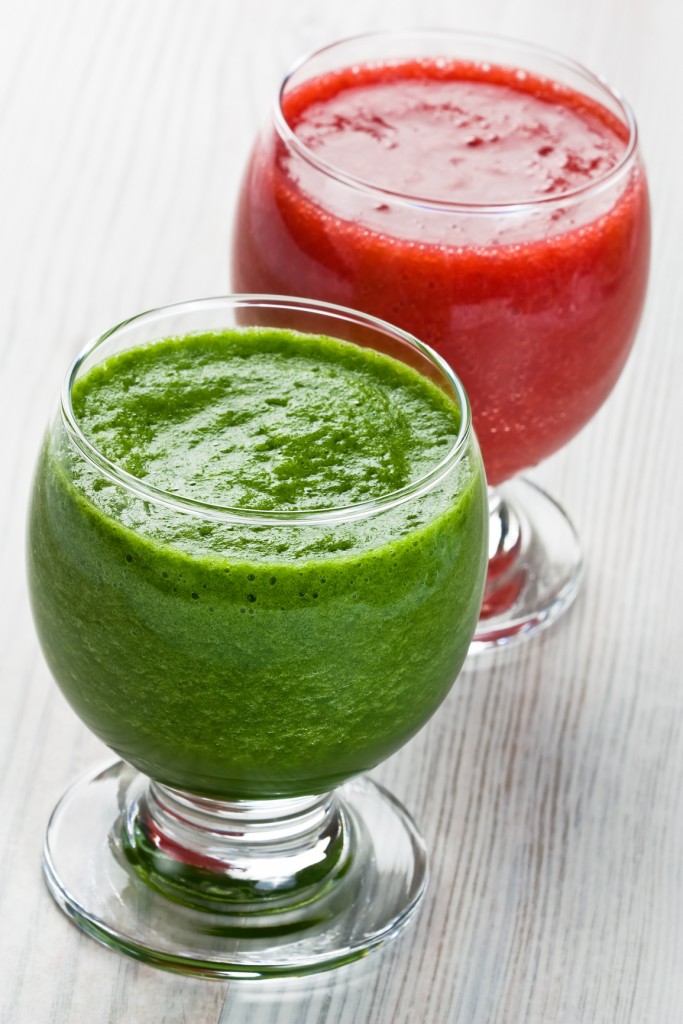 Festive smoothie ideas
• When using your Chocolate Perfect Paleo Protein, add in a few mint leaves for flavor
• After your green smoothie mixture has blended thoroughly, toss in some strawberries and blend on low speed so that there's a bit of red throughout for a Christmas-colored concoction
• Garnish a plain-colored smoothie with mint leaves and a cherry
• Make a red smoothie with cherries, strawberries, and yogurt and serve with a slice of kiwi fruit
• Add a touch of red to any green smoothie with a couple of raspberries or strawberries served on top
The preference would always be to sit around the table for the evening meal, but realistically speaking, that can't happen 100% of the time. Blending up a quick batch of smoothies will always be a better option than take-out!
Here's a yummy smoothie recipe for you to sample: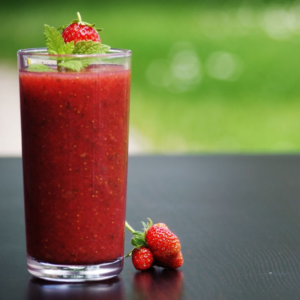 Strawberry Mint Smoothie
Instructions
In a blender, place coconut milk, water, strawberries, mint, Perfect Paleo Protein, FiberMender 3.0 (optional), and Just Juiced Greens (optional).

Blend until smooth and enjoy!

It's ok to add a tad more milk of your choice if a thinner smoothie is preferred
————————-
When you order any flavor of Perfect Paleo Protein, you also receive an ebook bundle of 80 (yes, EIGHTY) delicious smoothie recipes!