I've been supporting local farmers' markets since before it was the trendy thing to do. For years, I've been recommending that folks make more of an effort to eat what's in season, locally. And where you can, it's always preferred to eat organic.
But that being said, it's unreasonable to think that everyone (especially those of you feeding families) can run to Whole Foods or the local health food store for all of your groceries. Besides the fact that not everyone has access to Whole Foods, not everyone has the budget to shop there, either.
Lucky for you, you can find many of the exact same items you'll find at Whole Foods, at your local Costco, for some serious savings.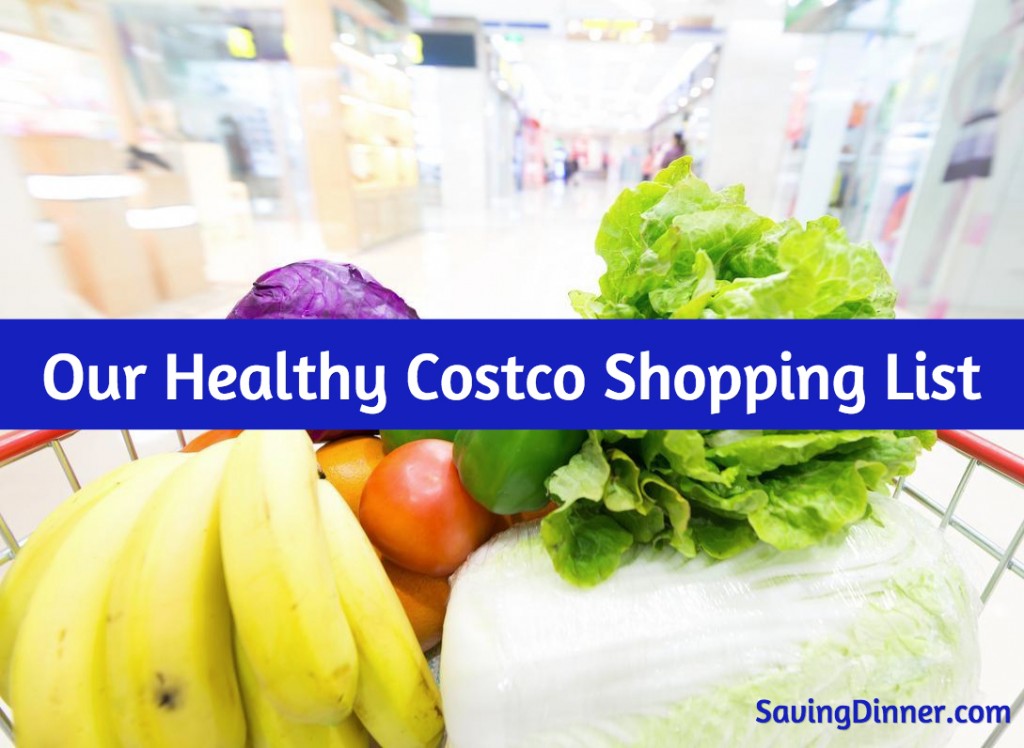 The following are some of the healthy items you can pick up at Costco and save yourself some money. And please keep in mind that selection will vary depending on which location you shop at!
Organic Fruits & Vegetables
Apples
Beets
Broccoli
Carrots
Dates
Green Beans
Spinach
Spring Mix
(Remember to check out the Dirty Dozen and Clean Fifteen lists at ewg.org to get an up-to-date list of what you should be buying organic, where possible.)
Canned goods
Natural Olives
Organic Diced Tomatoes
Organic Oven Dried Roma Tomatoes
Organic Sliced Mushrooms
Organic Tomato Paste
Organic Tomato Sauce
Sardines
Tuna
Wild Alaskan Tuna
Wild Sockeye Salmon
(BPA-free cans should be the only ones you eat out of, so watch for the brands that are free of BPA. And where you can, look for glass instead of cans.)
Dried fruit
Dried and Unsulfured Antioxidant Blend (berries)
Dried and Unsulfured Apricots
Raisins
Sun-dried Organic Figs
Organic Frozen Items
Berry Supreme
Cherries
Mangoes
Mixed Vegetables
Peas
Wild-Caught Salmon
Meat & Eggs
Chickens
Chicken breasts
Chicken thighs
Eggs
Grassfed Beef
Jerky
Organic Stock
Uncured Canadian Bacon
Wild Salmon (freezer section)
Always look for organic meats.
Dairy
Kerrygold Pure Irish Butter
Kerrygold Dubliner Cheese
Oil & Sweeteners
Avocado Oil
Coconut Oil
Extra Virgin Olive Oil
Organic Honey
Organic Maple Syrup
Organic Sugar
Organic Hemp Oil
Nuts, Seeds, and Flour
Almonds
Almond Butter
Almond Flour
Cashews
Coconut Flour
Golden Flax Seeds
Macadamia Nuts
Organic Chia Seeds
Pistachios
Other
Organic Coffee
Pure Sea Salt
Lara Bars
Spices
Applegate Gluten-free Chicken Nuggets
Organic Hummus
Gluten-Free Perfect Flour Blend (Namaste Brand)
Organic black bean spaghetti
Aidells Sausage
POM Juice
Organic Carrot Juice
Mateo's Gourmet Salsa
GoGo Squeez Apple Sauce
Kind Bars
Ricklands Organics Trail Mix
Udi's Gluten-free Bread
Organic Gimme Teriyaki Seaweed Snacks
Happy shopping and enjoy those savings!
————————————-
PS–Need help with menu planning?  Get delicious and nutritious menus with shopping lists each week with Dinner Answers!