Strawberries are one of the most popular berries on the block. Equally delicious eaten right out of hand or tossed into a salad, strawberries are quite versatile fruits.
These sweet, red heart-shaped fruits are not only scrumptious, but they are also packed with nutrition (as most berries are).
One cup of strawberries (roughly 8 large berries) is considered a serving. Each serving of strawberries contains a full gram of protein and 2 grams of fiber.
Strawberries also contain a slew of minerals, vitamins, and antioxidants.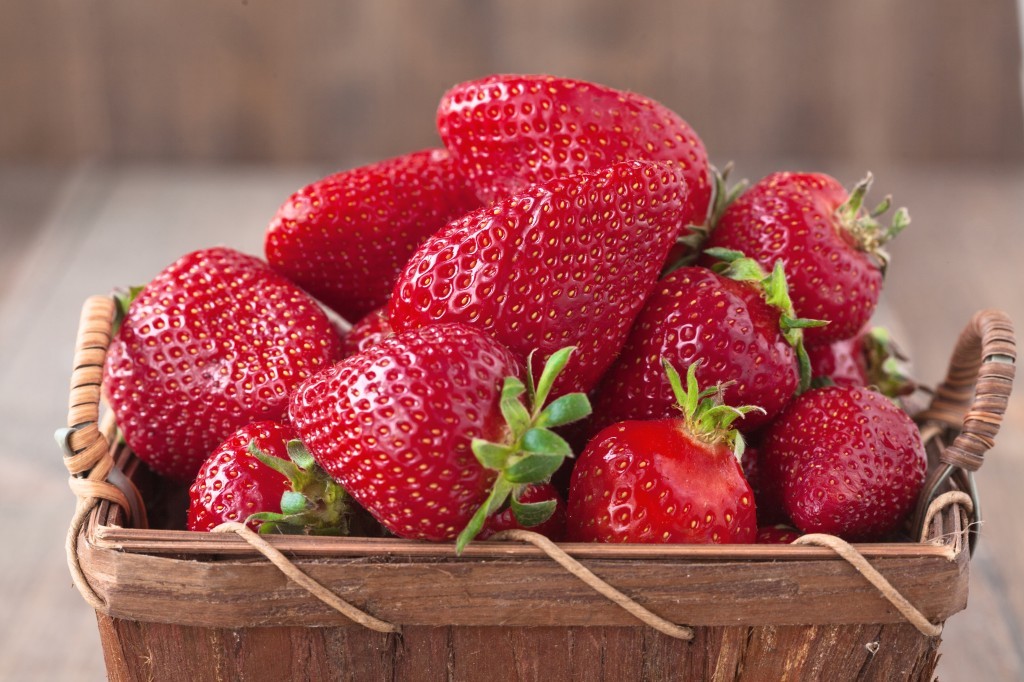 Minerals. Strawberries are very high in potassium, and they are a good source of iron and calcium.
Vitamins. One serving of strawberries contains a full 160% of the Vitamin C you need in a day. That same serving of strawberries also contains 20% of your recommended daily amount of folate.
Flavonoids. Strawberries contain a flavonoid called fisetin, which has been shown to reduce complications of diabetes.
Antioxidants. Ripe, juicy strawberries also contain phenols, which are special antioxidants that fight inflammation, heart disease, and cancer.
Strawberries are best when they're nice and fresh. Mmmm! But if you can't get your hands on fresh organic berries, head to the freezer section. Avoid eating conventionally grown strawberries because they are on the Dirty Dozen List.
I always keep frozen organic strawberries on hand to toss into a smoothie. There is nothing like the addition of some strawberries to perk up a smoothie! Here's one of my favorite smoothie recipes using strawberries!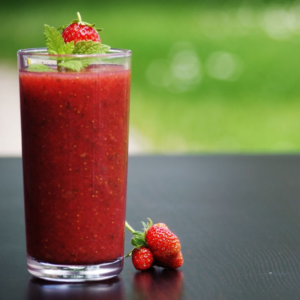 Strawberry Mint Smoothie
Instructions
In a blender, place coconut milk, water, strawberries, mint, Perfect Paleo Protein, FiberMender 3.0 (optional), and Just Juiced Greens (optional).

Blend until smooth and enjoy!

It's ok to add a tad more milk of your choice if a thinner smoothie is preferred
Want more recipes like this one? You'll want to purchase our

Smoothie Bundle

. It contains 80 (yes EIGHTY!) smoothie recipes!