A while back, I wrote about nightshades and how the toxins they contain present health problems for certain people.
If you've been avoiding nightshades, you might be finding your food is a little dull as you're unable to use many different seasoning mixes or condiments containing peppers.
When you avoid nightshades, you must avoid most packaged seasoning mixes but that certainly doesn't mean you can't make your own! (In fact, you should all be making your own seasoning blends to avoid any unnecessary preservatives and chemicals.)
You absolutely can still add flavor to your foods without risking the pain that comes with eating nightshades when you have a sensitivity to this class of plants.
The following three seasoning blends will spice up your life without nightshades!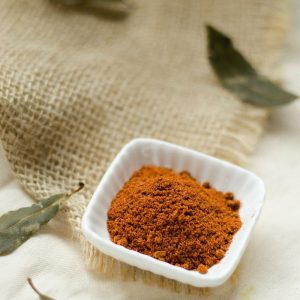 Nightshade-Free Curry Seasoning
Ingredients
turmeric

cumin

coriander

ginger

black pepper

cinnamon

cloves

cardamom
Instructions
Play with the amounts until you find the right mix for you! But personally, I go about a teaspoon each of turmeric, coriander, cumin, and ginger with dribs and drabs of the rest.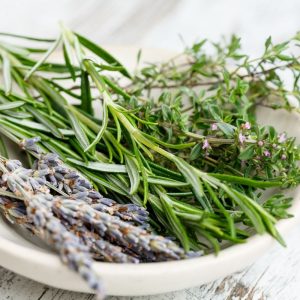 Nightshade-Free Poultry Seasoning
Ingredients
sage

thyme

marjoram

rosemary

sea salt

nutmeg

black pepper
Instructions
Use about 1.5 or 2 tsp of each ingredient (adjust to your personal tastes) and use this instead of those tins of poultry seasoning.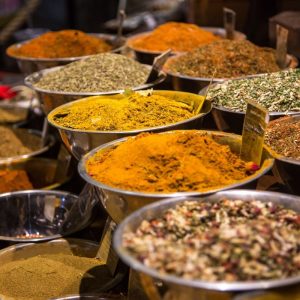 Nightshade-Free Tandoori Seasoning
Ingredients
garlic powder

ginger

coriander

cumin

cloves

cinnamon

black pepper

sea salt

turmeric

nutmeg
Instructions
Toy with the amounts and add more or less of each spice, depending on which you prefer.
Three spice blend recipes, free of nightshades! Be sure to let me know what you think after you've given them a try!
Are you interested in making more of your own spice blends at home? Pick up our Ultimate Mix ebookbundle here.