Wheatgrass looks about as appetizing as a plate of lawnmower clippings, but this young grass of the wheat plant is an excellent source of antioxidants and vitamins. An ounce of wheatgrass juice has as many minerals as two and a half pounds of fresh veggies!
Drink up your vitamins A, B-12, and E, some calcium, magnesium, selenium, amino acids, live enzymes, and iron . . . all in one glass!
Wheatgrass isn't usually eaten on its own because it can be difficult to digest. It is most often juiced to express its dark green liquid that's chock full of chlorophyll. When you drink wheatgrass, you're basically drinking liquid sunshine energy.
Folks who drink wheatgrass often have a greater sense of overall well-being. They sleep well, have a strong immune system and reduced inflammation in their bodies, experience fewer cravings and have great mental clarity. Sounds like a wonder drink, doesn't it?
Next time you're at the juice bar, add a shot of wheatgrass juice!
Here's Today's TRICK:
Grow your own wheatgrass! Look for a flat of wheatgrass plants at the farmers' market, or order some online. Then you'll have the benefits of this wonder plant right at your fingertips on a daily basis.
Here's a TIP:
Drink your serving of wheatgrass juice as soon as it's juiced before it loses any of its healing properties and health benefits.
And Your RECIPE: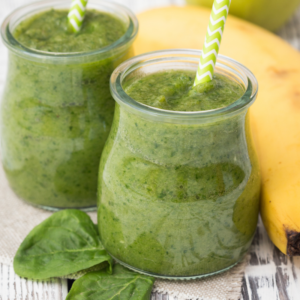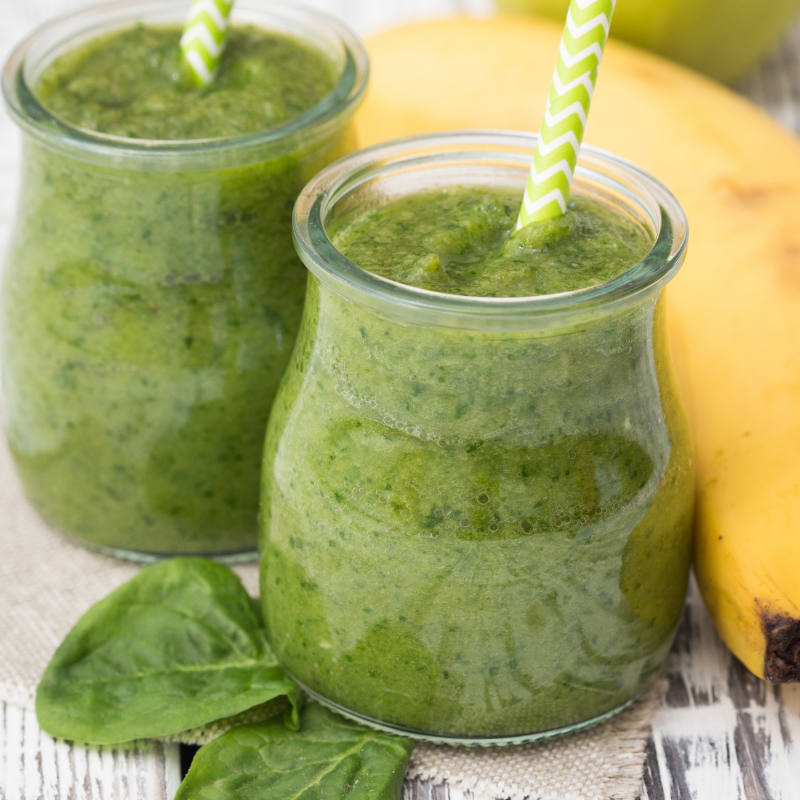 Apple, Banana, Spinach Smoothie
Ingredients
2-3

handfuls

spinach

1

Fuji apple

cored

1

banana

2

tbsp

wheatgrass powder

1

scoop

Perfect Paleo Protein

any flavor

2

cups

filtered water

Ice
Instructions
Put the water in the blender first, then all the other ingredients on top, with ice being the last ingredient. As you get used to drinking smoothies try putting more and more green veggies into your smoothie as you can tolerate it.  Close the blender and blend on high until smooth.
Notes
Variations:  Almond milk and berries instead of water, apple and banana
PS–You can receive delicious menus (complete with shopping lists!) like this delivered right to your email inbox by subscribing to Dinner Answers today!